Marriage is the most important event of a person's life. Marriage is an event of celebration where you share your happiness for finding your 'special someone' with your closed once. And it is no surprise that people spend a hefty amount for this event because after all this is a lifetime of celebration. We all know the how Indian weddings are! Indian weddings are known throughout the world because of its heavy tradition and rituals of it. Indian weddings have their own and unique crisp and spark. The big fat Indian weddings actually brings close the family and give them the time to enjoy and laugh. Indian weddings have now copied the Hollywood style and unlike before are often held at marriage halls which promise a comfortable and grand function to all its clients. Marriage hall is a convenient choice because the celebrations are more coordinated and comfortable that ways and the arrangements are done efficiently at an affordable piece. There are millions of marriage halls that are providing their services to the families and helping them organise the most memorable function ever. Amongst the top are:
THE LEELA RESORTS, GOA
Goa is not just the place to enjoy your honeymoon but also provides some breath-taking venues for marriages too. The beaches are the ideal destinations where one can plan their perfect wedding. It's bliss for the people who always wanted their special occasion to be near the beach. Leela resorts have been doing a great job of arranging and planning these weddings and making this day the best day for the couple. This venue clearly brightens up the wedding with its exotic location.
To book the palace and make your wedding the perfect occasion contact: www.theleela.com
CITY PALACE, UDAIPUR
If the bride wants her fairy tale to come true and the groom wants his special day to be classy and traditional, they should definitely chose City Palace of Udaipur in their options. The palace guarantees your wedding dreams to come true and the arrangements are so exquisite that it makes your heart skip a beat at the very site of the marriage hall. If you plan your wedding to be a royal event, City Palace, Udaipur is the choice for you.
Visit the site www.udaipur.org.uk for more information.
UMAID BHAWAN, JODHPUR
Providing the most beautiful scenery for the wedding locations and the arrangements that wouldn't be forgotten by the guests all their life, Umaid Bhawan in Jodhpur is the location which has made the day of millions of couples by the perfect combination or arrangements, beauty and comfort. Located on the hill top of the city Jodhpur, Umaid Bhawan has the most beautiful scenery which could never be forgotten. Couples looking for a wedding venue which could make their wedding as classy as possible should consider this option for sure.
The wedding destination is available at a very convenient price according to the arrangements and comforts provided.
You can book your perfect wedding destination at www.umaidbhawan.com
---
Techcoffees.com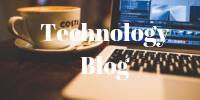 RKV Adventure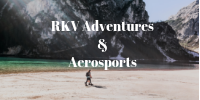 You May Also Want To Read This