Wednesday – the 21st of December, 2016
"I look down at the pedal, while riding it is still, rotating well, devoid of any screeching noise. I determine, that I must continue to ride for few more hours to end the cycle journey. Even the thought of arriving at my destination makes my eyes watery. Such emotions have been fuelling my journey from the day when I left Mumbai on December 8, 2016. Tears now begin to spill and roll down my cheeks. I pull my sunglasses to wipe off my tears, but I realize that my hands have gone numb!  I now blow air from my mouth to rid myself off of the dust and sweat. I am tired of riding and all I want is to embrace the end of the journey. By completing 1700 km of adventure, I will soon reach the end of the Indian subcontinent."
Harsh set off on his bicycle, which he named as Flechazo (meaning love at first sight in Spanish), on 8th of December 2016 to ride till the southern tip of India in Kanyakumari. Steering through the ghats of the western coast until Goa, and exploring the southern coastal territory of India, it was his maiden long ride. The experience of his stay at various lodges and accommodations, the food and the new acquaintances, the bitter and spiritual encounters, social dilemmas, and at the end, the beautiful Indira point.
Harsh with Flecazho
Harsh Shah is a resident of Mumbai. Exceedingly intrigued by the multiple adventures, Harsh has always been on an adrenaline rush when it comes to one. Maybe it is Marathon, Cycling, running, Mountaineering, Climbing, or World-trotting, he has set his hand on each one of them. To excel, he has completed his Basic Mountaineering Course (BMC) from Atal Bihari Vajpayee Institute of Mountaineering and Allied Sports (ABVIMAS). Professionally, he is Company Secretary and work as an excellent Spanish tutor.
One of the dreadful experiences during his cycle ride, as stated in the book,
"On the 6th day, I could clearly hear my deep breathes' sound as I exerted and steered the uphill section of Canacona. The jungle had been silent and the climate was pleasant. From the woods, all of a sudden, I heard a hissing noise. I watched around and tried gauging the source. I had got a little restless, little ahead, again, when I heard the blazing sound. As there had been no vehicles around, I was scared to extend my ride.
Is there a wild animal chasing me?
Although the adventurous zone of my fearless mind had strongly desired to witness the phenomenon; I was fearful of having brutally attacked, being alone, which had given me cold shivers down my spine.
I had felt something harshly moving in the trees above me as I hurriedly rushed ahead. I anxiously looked up. A gigantic green monkey with a black face was staring me. I was petrified. I rode faster and faster to escape from him. He, then, began chasing from one tree to another at a parallel speed! I was frozen to death.
Who would want to have a brutal fight with the ancestors? Despite he had given up chasing me, after around 50 meters, the goosebumps persisted even after he had disappeared."
It is his inner quest that has made him follow his mind with undying determination. In order to cover larger areas, he has planned a series of bike rides in future. Recently, he accomplished his cycle-ride from Mumbai to Jammu in December 2017. He plans to pen down his wonderful journey sooner.
Excerpts from Inhaling the Roads, Within the mind and on the road – Bicycle ride from Mumbai to Kanyakumari, available at Amazon.com
---
Cheapholidays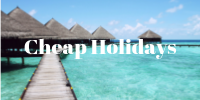 ERP Training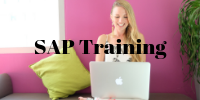 Adspuppy.com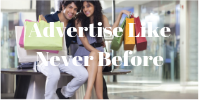 Techcoffees.com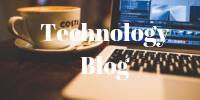 RKV Adventure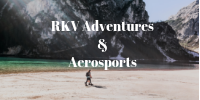 You May Also Want To Read This