Immediate action for cancellation of the passport, seizure of properties worth Rs. 1300 crores, and look out notice from central investigation agencies, all these stories are related to celebrity jewelers and billionaire diamond merchant, Nirav Modi.
Nirav Modi has become the talk of the town since India's biggest banking scam worth of over Rs.11,000 Cr came into limelight.
Nirav Modi – Early Start:
Nirav Modi (47) was born in Antwerp, Belgium. He did his schooling there and at the age of 19, he settled down in Mumbai. He then started working with his uncle in the trading business of polished diamonds for 10 years.
The Rise:
In 1999, he established a company named Firestar Diamond with 15 employees. In 2002, this company became a jewelry contract manufacturer for a diamond customer. Later in the year 2005, they have managed to buy a jewelry marketing and distribution business company in the United States. This deal gave them the relationships, style, and the account codes of the retailers in the United States.
Later in 2007, Nirav Modi had bought another company named Sandberg & Sikorsky. This company was the oldest bridal jewelry manufacturing company. In the year 2009, he opened his companies' marketing offices in Antwerp, Hong Kong, and Dubai. And the manufacturing plants in Johannesburg and Moscow.
He became internationally famous when he got into the luxury fashion jewelry business in the year 2009. In the year 2010, when his company was making "Hero Jewellery Piece" for the launch of his brand, Sotheby's and Christie's came to know it and put it up for the auction. In this auction, the base price was set at 12 crores and it was sold for 16 crores of rupees.
In 2014, they jumped into the retail business and they have opened the first showroom in Delhi. Later on, he has opened many stores in Mumbai, Singapore, Beijing, Honolulu, Las Vegas, London, New York, and Hong Kong – Total 15 stores he has opened.
He was planning to open 100 such retails store around the world by 2025.
The Fall:
Nirav Modi and his colleagues made plans and they asked Punjab National Bank (PNB) that they have to import goods from Hong Kong. To bring goods, they demanded the issuance of the LoU (Letter of Undertaking) from PNB. They requested LoU to be released in the name of Allahabad Bank and Axis Bank in Hong Kong.
LoU means that the bank guarantees the payment of the goods being purchased. According to the reports, 8 fake letters of credit was given to Nirav Modi, Mehul Choksi, and other colleagues. Of these, 5 letters were given to Allahabad Bank and 3 letters to Axis Bank. On the basis of these letters, Allahabad Bank and Axis Bank financially assisted Nirav Modi and his associates to buy goods from abroad. Later, when these banks demanded money from PNB, it was informed that any information related to this transaction was not available in the bank's system. And then, the entire fraud by the employees of Punjab National Bank came out.
As per the report, after this scandal, Nirav Modi, his elder brother, wife, and business partner Mehul Choksi already left India.
Here, the Enforcement Directorate (ED) is carrying out raids at various places of Nirav Modi's showrooms and offices in order to collect the evidence in India's biggest banking scam.
You would also like to read next article: India's "Biggest Banking Fraud" By Punjab National Bank – Scam Of Rs. 11,000 Cr.
---
Cheapholidays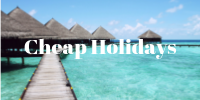 ERP Training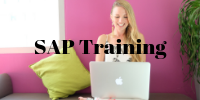 Adspuppy.com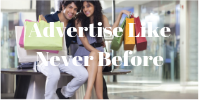 Techcoffees.com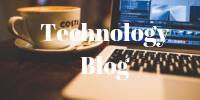 RKV Adventure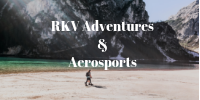 You May Also Want To Read This