Nokia was used to be one of the world's biggest mobile phone manufacturers, but it fell behind with the arrival of Android and iPhone smartphones. But now, Nokia is gearing up for their latest smartphones. The Nokia 8110 4G is the new reloaded 4G feature mobile phone by Nokia. This model has a new design that rescues the best of the original model. The original model of Nokia 8110 was presented in the year 1998. In 2018 Nokia has reloaded it with a new design and many great applications.
Nokia has done it again at the MWC (Mobile World Congress) – 2018. The brand has taken advantage of this year's edition to repeat the recall effect that it achieved last year with the new Nokia 3310 reviving one of the mythical models of the brand.
Nokia 8110 will have E-mail, Calendar, Facebook, Google Searches, Google Maps, Google Assistant, and so many other great things. Nokia also claims that this model will have automatic synchronization of these applications as if it were any other terminal with the Android operating system.
Banana Style Design – Nokia 8110:
The Nokia 8110 was introduced in 1998. And it was one of the most famous devices in the world of mobile phones. Nokia wants to rescue it, as they did with the 3310.
The original Nokia 8110 was characterized by a curved design and a sliding cover that covered the numeric keypad. They have kept the same design in this new model. The keyboard will be accessible after sliding a small lid as in the original version. Obviously, the manufacturing of the terminal will be in plastic material. Nokia 8110 will be available in black and in a pretty striking "banana" color.
New Software: "KaiOS":
Kai OS is a Linux-based operating system for Mobile. This system merges the power of a smartphone with the affordability of a feature phone. The new Nokia 8110 is also Nokia with Android but there is no place for any of the versions of the Google system in the Nokia feature phones and the New 8110 also has Kai OS.
Smartest Model:
What is even more interesting than its design is that the Nokia 8110 4G is smarter and thanks to its various features such as Assistant, Maps, Facebook, and a handful of other applications that can be installed on the mobile. The detail is that Nokia presented this phone as a feature phone and not as a smartphone. In addition, as the name suggests, the phone has 4G connectivity which allows using it as a hotspot.
Expected Price:
Price of Nokia 8110 has not yet been finalized but it's expected the price will be 5,990/- INR.
Nokia 8110 4G – Specifications:
Display: 2.45 Inches (320×240 Pixels)
Processor: 1.1GHz dual-core Qualcomm Snapdragon
Touch Screen: No
Battery Capacity: 1500 mAh
Network: 4G VoLTE
Camera: 2.0 MP (Rear)
Available in Colors: Traditional Black & Banana Yellow
RAM: 512 MB
Resolution: 1600 x 1200 Pixels
Media: Audio / Video / MP3 / FM
Connectivity: Wi-Fi & GPS
Dual SIM: Yes (GSM + GSM)
Headphone Jack: 3.5 mm
Inbuilt Memory: 4 GB (Memory Slot will be available – MicroSD up to 32 GB
Operating System: KaiOS
The Nokia 8110 4G is expected to launch in India during May – 2018, so get ready to meet this new terminal which will delight lovers of the nostalgia and all those who seek a secondary phone for the most basic use.
You would also like to read next article: Vodafone, Nokia, And Audi Will Install 4G Network On The Moon In 2019
---
ERP Training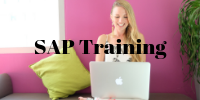 Adspuppy.com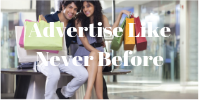 Techcoffees.com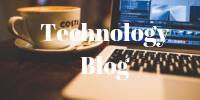 RKV Adventure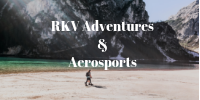 Cheapholidays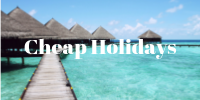 You May Also Want To Read This