Too much obsessed with your phone? It can despair your brain!
No doubt that the emerging technologies and devices have made the world progress at high speeds, but there are certain downfalls which people could face due to being too much obsessed with technology. Especially the smartphones have made people more restless and tired! Mobile phones have become the device without which, people can't even imagine their survival! Why are the mobile phones so addictive? What makes it so important? And what can be the repercussions of this addiction?
Here are the answers to all your questions!
Recent surveys prove that constant use of mobile phones can make you tired and restless. The pressure of keeping up with the social media and connecting to people has made people obsessed as they check their phones billion times in a day! The study also reveals that immense use of mobile phones can get a person into depression and even break havoc on their relationships and social life!
Why are mobile phones so addictive and why It causes damage?
People connect with friends and relatives on the social media. You get news, latest information, and everything for entertainment on this mobile device. More than physical interactions and meetings, meeting and talking online is quite easy. Also, the marketing and promotions of businesses have become dependent on the social media and internet which keeps people connected to the phone.
With a single platform, you can be famous, make friends, and have a virtual group! With this, develops a curiosity to know what your friends are doing, where they have been how you can represent yourself better and so on. This causes endless scrolling, which keeps people addicted! This certainly leads to restlessness, sleeplessness, tiredness, and in some cases anxiety as well!
Why is it wrong to overuse the mobile phones?
Here are several points which prove how mobile phone addiction can cause problems to your brain and body:
Gamma-Aminobutyric acid known as GAMA is a chemical which makes the brain signals slow. The ratio of this chemical was reduced in the brain of people who had severe mobile addiction. The chemical balances in the brain get disturbed due to phone usage. This can have severe effects on the working of the brain. This can also cause poor concentration and focusing ability!
There were some quizzes conducted to find the level of mobile addiction which showcased that almost 66% population is addicted to mobile phones and some of them even keep 2 phones to always stay connected!
People are always on the phone checking the social media for hours which reduces the productivity and also make them sleepless. The sleeping patterns are disturbed which can have a complex effect on energy levels and physical fitness.
When the normal functioning of the brain is disturbed, a person can get depressed, restless, and tired! It also has a dangerous impact on concentration power and productivity! The brain is the organ of human body whose signals drive the body. To lead a healthy and productive life, maintain a balanced relationship with your phone! Prioritize physical contacts and socially connect than being obsessed with an online presence!
What are your views on this? To what extent people you know are addicted to their phones and obsessed with internet usage? Let us know here!
You may also like to read: The new feature of Gmail lets one recall emails!!
---
5 responses to "Too much obsessed with your phone? It can despair your brain!"
Techcoffees.com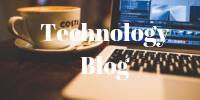 RKV Adventure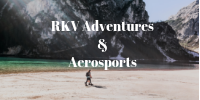 You May Also Want To Read This