Demonetization is an economic policy when a country's present currency is no more recognized and its status to act a legal tender is ceased. This policy is implemented whenever the existing national currency is replaced by new currency notes or coins. India has till now opted for partial demonetization, where selected currency denominations were replaced.
History of demonetization in India
In India demonetization has been implemented thrice till date. The first, being in the year 1946, when the currency denominations of 1000 and 10,000 were abolished. However, since the denominations were very high valued, the ban did very little impact on the economy as only a handful of people had access to these notes. Both of these notes were however introduced again in 1954. However, in The second demonization occurred when the then Prime Minister Mr. Morarji Desai imposed the currency ban and ordered the removal of 1000, 5000 and 10,000 notes with an aim to address the black money problem.
The third and the most recent demonetization was implemented by the current Prime Minister Mr. Narendra Modi, and once again with the aims to curb the parallel black economy, which was thriving under the shadow of white economy and to remove the fake currency which had spread throughout the country.
Rise of the cashless economy
On the night of 8th November 2016, at 8pm it was announced by Prime Minister Mr. Modi, to ban all the existing 500 and 1000 denomination currency notes and replace them with new 500 and 2000 denominations. However, right after this the country felt tremendous shortage of cash as it took few weeks for the new 500 notes to reach common people. In such dark times cashless economy came as a boon to the people of India. Several UPI apps and pocket wallets were used as a direct replaced of cash, which gave a heavy boost to this cashless economy.
A year after demonetization
Now almost after a year of the infamous demonetization drive by Mr. Modi, it is being analyzed that just because of this drive, digital transactions using UPI (Unified Payments Interface), a payment system launched by NPCI (National Payments Corporation of India), have spiked exponentially to 77 times. The count of digital transactions through UPI, was as low as 0.1 million in October 2016. According to the current record of NPCI, the number of digital transactions at end-October 2017 was 76.96 million.
In the month of September, this number was 30.98 million which sore to mighty 76.96 million in October, this making a 45.98 million rise in just a month's time. In terms of net worth, these 45.98 million transactions for October add up to make a mammoth 70.57 billion INR.
Also with a view of this increasing digital transactions several initiatives have been taken upon like, 57 banks from 21 have joined this NPCI platform. BHIM app has been for this purpose and hopefully in the coming future our economy will shift more towards cashless, reducing the scope of black economy.
---
Cheapholidays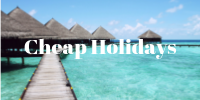 ERP Training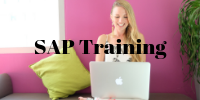 Adspuppy.com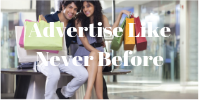 Techcoffees.com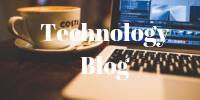 RKV Adventure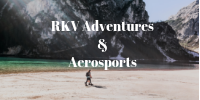 You May Also Want To Read This