The worst part of travelling is packing, at least for me. I go bizarre juggling with clothes to pack and the one to leave. Once, I had to travel to Mauritius for a business meeting and couldn't decide which cloth to keep and which one to discard as I didn't wish to carry multiple luggage with me. Mauritius is one of the most beautiful countries to spend one's vacation and I was getting the chance to expand my business and relax away from home. Beaches, ocean waves, a warm and soothing climate of Mauritius are welcoming and attracts many especially me. Well, when I was about to pack my clothes, I had to select from formals to in-formals. Obviously, I wanted to spend some time reading a book on the beach wearing a sexy bikini and spend an evening near the ocean wearing a lovely evening gown.
But there was one thing that was stopping me from packing all the lovely clothes from my wardrobe – space. I was travelling alone and didn't wish to have a company of bags. So, I used a little of my creativity and found a way to pack stuff without wrinkles, tangles, and sacrificing on stuff.
Here are some ideas that you can also try for your next travel packing:
Jewelry:

I have danglers and precious necklaces that can get twisted and twirled if not packed properly. But I cannot carry cases of each jewellery as it will take hell lot of space in my bag so I decided to wrap them up in a sheet of plastic separately.

Crease prone Clothes:

Anti Wrinkle Packing. Image courtesy A Cup of Jo

I went on a leisure cum business trip so had to meet someone right after settling at my hotel. The meeting time was so awkward that it didn't spare me the time to get my clothes ironed. Honestly, I didn't wish to waste a penny on laundry, so I decided to pack my wrinkle and crease-prone clothes in a dry-cleaning bag. Trust me, when I reach Mauritius and opened my suitcase there was no crease on clothes at all.

Roll them Up for More Space:

Roll clothes for more space. Image courtesy Veronila's Adventure

Traditionally, people fold and then keep clothes in a bag that takes a lot of space. So I tried to roll the clothes to save some space and it proved really helpful. Don't roll the clothes that you want to keep crease free.

Socks, Hair Gel, And Other Stuff:

Store small things in Shoe. Image courtesy Imgur

Socks, Hair gel, and toiletries can take up significant space in the suitcase. Use the hidden spaces, for example, you can tuck in soaks in your shoes and save some space. Although soaks take up a small amount of space, think of the stuff that you can store in substitute of the soaks in your bag.

Concealers and Skin Creams:

You don't need to carry the huge bottles of makeup when you can simply store them in lens cases. Pore in the amount of cream that you may need on your vacation in a clean contact case.
So these were some of the simple packing tricks that you can try to save space in your bag. With a little rolling of clothes, you can save enough space for a king size towel.
Also Read: TRAVEL LIKE A PRO: SEVEN BEST TRAVEL ACCESSORIES
---
Techcoffees.com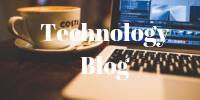 RKV Adventure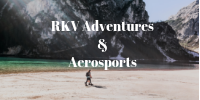 You May Also Want To Read This