As we all know, a wedding is one of the most important occasions in anybody's life. It's a milestone, when you decide on sharing the rest of your life with another person. This indeed is a courageous move and people take time in deciding it. However, once you have decided upon it, and the wedding preparations start, you realize you are inching closer to the real day and it is natural to experience the pre-wedding jitters. These are a few nervous moments for the bride as well as the groom!
Jitters can be described as cold feet experienced by men before their wedding day! Some people may express it, some people may prefer to hide it, but most men will suffer from these pre-marital jitters. Now, what are the different causes for it?
The first and the most common cause is the fear of sharing your personal space with another person for the rest of your life. Men, in their days of bachelorhood are used to having a space of their own, which even their family members do not invade upon. They like some things to be kept personal from the rest of the world. He wants his room to be as messy or as tidy as it is right at that moment, he does not want to change the curtains in the house, and so many other things of the household. They are scared of losing that independence after marriage. Even though they get along well after the wedding, but these are prominent pre-marital jitters.
The next important cause for jitters for men is the financial aspect. As we can all agree upon, he transforms from a boy to a man, mainly when he gets married. With this come responsibilities, of providing for his wife, his future kids, and it is natural for him to think about his financial stability. The groom is bound to question his financial status to look after his wife, after marriage. It is irrelevant if his wife is a working woman or not, since his responsibility does not decrease towards her.
The next cause is a very popular one and most grooms would think about it before the wedding takes place. This revolves around the bride and his family. Men start worrying if his wife will be able to gel with his family or not! It is important that his wife gets along with his mother, and the groom definitely is scared of think of the alternative. His family has been close to him for so many years, and it would be difficult for him to manage if his wife-to-be does not get along with them. Men are so close to their mothers all their life and they avoid the situation when they have to pick a favorite between the mother and the wife!
Not only family, men are also concerned about their friends' opinion of their wives. Any conflict of opinion between a man's friends and wife is difficult to handle and he cannot make the choice. On one hand, his friends have been there for him all these years, while on the other hand; his wife is the new entry in his life for the rest of his life. It is necessary that the two sides agree with each other. This is enough cause for jitters in grooms in the pre-marital phase.
Also, every man, like every woman, has an idea of the perfect life partner he would want to have. This might be his world of fantasy. Then, it scares him before the wedding, as doubts incept in his mind. He might start worrying about the differences between his ideal life partner and his bride. It is only natural for him to worry. However, he will get along perfectly well with his wife after marriage, and is just being a little paranoid when he compares the two before marriage. This is a phase every man will get over.
Commitment anxieties are common in grooms. Every groom is scared to carry out his responsibilities, fulfill expectations and other causes of anxiety that creep in. While some grooms worry about losing their individuality and independence, others worry about reciprocating their wives' love, or fulfill their emotional or financial expectations. Marriage is a milestone in life and later you describe your life in the 'before marriage' and 'after marriage' phases. So having these doubts and anxieties is natural. Once you deal with the initials bursts, you get over these fears and are able to concentrate on the next few days.
It is difficult dealing with these jitters, but there are ways to get out of this anxiety phase. First of all, it is essential for you to know that you are not the only one suffering from these jitters. The bride is equally tensed and nervous about the life that she has in store ahead of her. So the groom is not alone in this. Secondly, if a groom is scared to live up to the expectations of everyone around, it is absolutely normal. However, a marriage is a solemn occasion, when you decide to share your life with someone else and what follows is that you share your troubles or expectations with your partner and deal with them together.
Next, if you are having doubts about how different your partner is from the ideal picture of a partner in your mind, you must remember that a marriage is not about having the right partner, but having the right relationship. This is something that is in your hands and you can work towards it. Lastly, you can talk to somebody about your fears, somebody you are close to. A brother or a friend would be ideal. If you happen to have a good friendship with your bride before marriage, talking to her and sharing your feelings might help.
Marriage is a big step in your life, but it is also the time you embark upon the most beautiful phase in your life. So, jitters are common, but if you deal with the initial fears, the rest of it is going to prove to be wonderful in your life.
---
ERP Training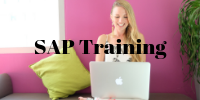 Adspuppy.com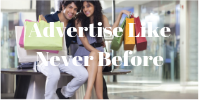 Techcoffees.com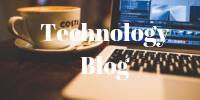 RKV Adventure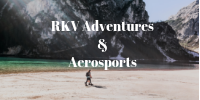 Cheapholidays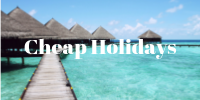 You May Also Want To Read This