India is a full of culture, color and fun. And so all the ceremonies of India include rituals which is full of color and fun. And if it is something like wedding then nothing like it. Fun, enjoyment, music, color, and love- all these comprises a wedding. Two people may love each other, but a marriage, according to many critics is a social contract. A contract between two families! But we say it is a way to extend relationship. No one can leave alone. And so during a marriage not only two peoples but two families take a vow to each other's care. And Punjabis are the most energetic people, according to many people. They love music, color, dance and fun. And so there are many pre – wedding Punjabi rituals. Some of them are:
TAKHA
Commitment is important in any relationship. And so before the wedding the Punjabi bride and the groom enter into a wedlock and take vow to not consider any more matrimonial proposal. In this ritual gifts are exchanged and thus the true festive spirit is also being maintain,
ROKA
Marriages unite two families. So it needs the consent of the two families. Roka is a ceremony where the informal agreement between the two families takes place. The ceremony generally takes place generally in the girl's house. And every Hindu ritual involves a puja, and why this should be an exception. And so in this ceremony also a puja is conducted. A festival is not complete without the gifts. And so in this ceremony an exchange of gifts takes place. And the ceremony ends in fun and merry making. The wedding date is also been fixed in this ceremony.
MANGNI, SAGAAI, OR KUDMAI
After an informal agreement, time comes for a formal agreement. And the Mangni or the Sagaai, or the kudmai is the apt ceremony, to make a formal agreement. Here the agreement takes place with the exchange of rings. People always ask for the girl's hand before marriage. And according to the Punjabis Mangni is a way to ask for the girl's hand for the groom's marriage. A respect shown to the women through these rituals. This is a great day for, both the bride and the groom, as because they receive a huge amount of gifts from their would-be mother-in-laws. And who in this world does not love gifts? A reason to marry and that too with all the rites and rituals!
SAGAN AND CHUNNI CHANDANA
Relationship and new relationship, these are the two main keywords in a marriage. And so relationship is given respect in this ceremony. In this ceremony bride's sister or her would be husband's sister or rather her future sister-in-law present her with a red chunni. And the bride is fed with boiled rice and milk by her future mother-in-law. (This may remind a person of his/her own mother, when in childhood she is used to feed us with milk and rice.). It is said that a Havan in any Hindu ceremony is an auspicious thing. So this ritual is observed when a Havan is conducted. And the bride – groom is honored by the Tika ceremony.
SANGEET
Sangeet in Hindi means music. And when a ceremony's name is named Sangeet then one can imagine how much music it has in it. And music comes with songs and songs come with dance. And in this occasion everyone has chance to groove and dance in the beats of dholaks and tunes of latest pop music. And every celebration is incomplete without mock tails and cocktails. And so Sangeet is often combined with cocktails and parties, or rather with cocktails parties.
MEHENDI
"Mahendi lage ka rakhna, doli saja k rakhna…….."
Dil Wale Dulhaniya Le Jayengey's- this song explain that Mehendi is important for a bride's decoration. And in this function the bride hands are decorated by the henna sent to her by her future mother-in-law. Well, as said earlier, marriage is all about fun and food. And this ceremony is an excuse to more fun and more delicious food.
VATNA
Every relationship is based on purity. And so a scented powder made of barley, flour, turmeric, and mustard oil is being applied to the bodies of the would-be bride and the groom. This is followed by a ritual bath. It is believed that this bathing purifies the individual.
CHUDA CEREMONY
There are certain things which mark the married women. Chuda is among one of them. It is being put on the bride's hand by her maternal uncle. Chuda is nothing but red and ivory colored bangles. Along with these bangles the priest put on iron bangles with shells and beads along with a 'mauli' on the girl's hand. The priest also performs a Havan and the most beautiful part of the ceremony is flower petals are showered on the girl. After the ceremony is over 'Prasad' is distributed among all.
THE RUTT JUGGA
Performed in the girl's house right before the last night of the wedding! This ceremony is filled with friends and neighbors, and foods and lots and lots of joy. In this ceremony maternal aunt carries a brass or copper vessel known as "gagger". This vessel is being decorated by the diyas. These diyas are filled with mustard oil which is then lighted. Another woman would carry a long stick to which bells would be tied and she will be shaking it. The other ladies will go to their friends and families, where they will be welcomed with sweets and there they will sing and dance and move on. This ritual is a very loud ritual and it is filled with joy and fun. It can be called a real party- an awesome night out.
Like our country, the Punjabis too are divided into Hindus and Muslims. So Hindu Punjabis and Muslim Punjabis have some point of difference. For instance a Hindu Punjabi marriage is conducted in Sanskrit whereas a Muslim Punjabi marriage is conducted in Arabic. But, both Hindu and Muslim Punjabis enjoy in the same way. Both hope for the bride and groom's happy married life. And in this way religion breaks all the boundaries.
Wedding is fun. And the journey from pre-wedding ceremonies to the wedding is the most memorable journey a woman or a man can ever have. So even with the globalization these rituals have not lost its luster and they will remain forever.
---
ERP Training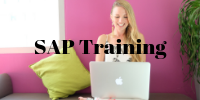 Adspuppy.com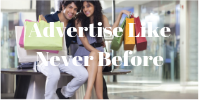 Techcoffees.com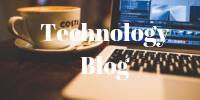 RKV Adventure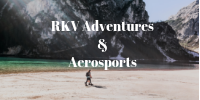 Cheapholidays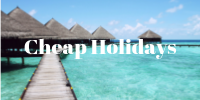 You May Also Want To Read This