Mobiles phone replaces compact cameras and more and more users are looking for phones with a good camera. And thanks to the technologies of miniaturization and the improvement of the sensors. It allows us to capture snapshots with a quality more than worthy. Now you can be a professional photographer with your ordinary mobile phone:
Be a Professional Photographer with your Smart Phone with These Simple Tricks and Tips:
With these simple tricks you can improve your shots much, no matter what your mobile phone is:
Tip # 1 – The Frame:
Keeping in mind that smartphone cameras are more limited than professional photographer SLR cameras. Making a good frame will help you obtain photographs of a better photographic image. So when capturing a snapshot, remember to leave 'air' around the object or main subject. Although if the person to whom photographs are looking to one side, the ideal is that you leave more space or 'air' to the side on which your gaze points.
And is that when it comes to the frame, contrary to what is often believed. Sometimes the center of the image is not the center of interest. In fact, according to the rule of thirds, the center of interest of a snapshot is situated at the intersections. It is resulting from dividing the plane of photography into nine equal parts. It divides three vertical divisions and three horizontal divisions.
Tip # 2 – Eye to Enlightenment:
The small sensors mounted by mobile cameras have a great enemy: darkness. So do not forget to take advantage of the light to go photographing with your smartphone. Because, in situations of low light, the quality of the photographs captured with a phone is scandalously low. Also, remember that the best days to take pictures are the cloudy days since you will not have to deal with the marked contrasts shadow/light that occur on sunny days.
Although most camera phones are accompanied by a flash, this is not like the professional photographer. Any lamp you have on hand will be a better option than the flash to achieve a good snapshot
Tip # 3 – Get Closer:
Get close to the object you want to photograph and forget about the digital zoom, as this will only enlarge the image by trimming the photo, thus causing a loss of quality. Before shooting, yes, take a look at the settings of the phone's camera, since some terminals have scene modes identified as 'macro', 'close-up' or 'detail' specially designed for the very first close-ups.
Tip # 4 – Create a Sense of Depth:
Approach the object you want to photograph, let it occupy only one-third of the image, focus it and shoot. This way you will achieve the long-awaited unfocused background that offers a reduced depth of field. This type of snapshots offers an interesting sensation of depth, in addition to giving more prominence to the most focused areas of the photo.
It should be remembered, however, that the cameras of smartphones will not allow you to play at your urge with the depth of field. Although to lessen this lack the developers have created applications. It will allow you to create masks and apply blur effects in your mobile photographs.
Tip # 5 – Search for Vanishing Points:
The vanishing points add more dynamism and an attractive sense of depth to the snapshots. Through the lines that project towards infinity and converge at a point, such as train tracks, you can direct the viewer's gaze to the bottom of the image. These types of photographs present a more professional photographer aspect and offer you a different vision of scenes that you probably contemplate on a daily basis.
Have you already applied any of these tips and tricks but have not achieved the expected result? The secret is insistence. Practice makes perfect, do not forget it. So go outside and photograph everything you can and be a professional photographer.
You would also like to read this article: How much celebrities earn from Instagram?
---
ERP Training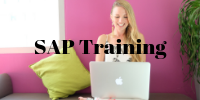 Adspuppy.com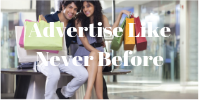 Techcoffees.com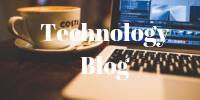 RKV Adventure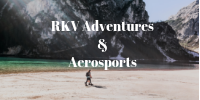 Cheapholidays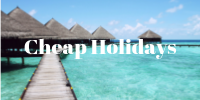 You May Also Want To Read This