Reception has become a necessary part of the wedding today. If the marriage is the private and small event for the closed ones reception is to celebrate the happiness out loud with everybody. Reception is the next special event of a couple. Where marriage is about tradition and bond, reception is about celebrating that bond. Reception is the tradition that has been copied from the western world where the weddings are usually the private event and the main event is the main celebrating event of the wedding. But in India, we have usually seen that the marriage and reception are equally given importance and people spend huge amounts for both the events. Receptions, for the most times are thrown by the same wedding planner and the same banquet but in case you are opting for a small wedding party and a huge reception, here is the reception Hall that will satisfy you the most:
CORONET AT LE MERIDIEN
Located on Sankey road in Bangalore Le Meridien has recently added a new banquet hall for the wedding functions. It has gained a lot of appreciation in a short time and is known amongst the best halls today. Hospitality of the staff is the highlight of the venue and they try their level best to make this day very memorable for the couple. They guarantee and impeccable experience in the event and the money would be worth spending. The hall is fully carpeted at gives a very royal look to the reception. They have hired a set of professional that could fulfil the requirements of the social events. This hall can be used for the functions before and after marriage too. Cocktail parties, sangeet and reception are also arranged by the team. The food and the music all are of the highest quality making the wedding the sweet event for everybody. Other facilities that are provided by the hotel are the free Wi-Fi availability all the time and the technology touch to the hall. The hotel also have facilities like the availability of the air conditioned and non-air conditioned rooms to the clients who have come from outside the city ad for the guests too. The facilities of the dining table and various meals of the day are available too. This place can be booked for both the wedding and the reception if wanted because the services are available for the wedding too. The staffs of the place puts together all its efforts to make all the perfect arrangements for the perfect reception of the couple because this is the time then the couple starts their new life and everything should start off perfectly for them to be happy to be happy together. Also, place is available for reception event at a very convenient price and seeing the level of the arrangements made, the money is totally worth it.
More information at: www.lemeridien.in
---
Techcoffees.com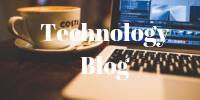 RKV Adventure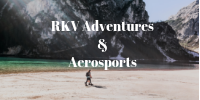 You May Also Want To Read This