Reception is the second special event of a couple's new life and a lot of thought is given while planning the party and all the minute details are taken into account. Today, people have turned more spendthrift and are ready to spend a huge and hefty amount in their wedding parties, receptions especially. That is because this is an event in which to share the happiness of the couple with everyone else. Most of the couples compromise at nothing for their reception for which they have been dreaming throughout their life. But there are certain things that should be kept in mind before you plan out your reception or you book the banquet for your perfect receptions. Those certain things that are a must in a banquet are:
SIZE
The first thing that you should see in the banquet that you are booking for reception is that it should be adequate to hold the number of guests you have invited. It sounds obvious but the arrangements for everything should be done keeping in mind the guest list and the number of guests that you are expecting to arrive to celebrate your happy event with you. The couple should make sure that by no chance the banquet they are booking should become over crowded because that just seems tacky.
DECORATIONS, FOOD AND SERVICES
If you are willing to make your dreams come true and make your reception party as perfect as it is in your dreams, every single detail should be taken care of and it should be seen that no area or department should have the flaw. You should make good arrangements for everything and the food department and the decoration department should be taken care of specially. You should choose the banquet which has excellent decorations and the food of the place should be exquisite because food is that one element that can raise or lower the standard of your wedding. Also, the hospitality of the reception halls should be exceptional and the arrangements should be such that mesmerises the guests.
THE VIEW
If you are planning for a perfect reception then it is necessary that everything about the perception should be perfect including the location and the venue in which you are dreaming your reception. The banquet should be grand and classy and should give a royal feel. The view of the venue should be breathtakingly beautiful so that the decorations increase the natural and specific beauty of the place. The art facilities that are used to decorate the interiors of the banquet should be exceptional and classy giving the hall a grand feel.
Here are some of the reception halls you can opt for if you are considering the above points while choosing your reception venue:
RECEPTIONS:
Bookings available at: www.receptions inc.com
The Havelii Heritage, Punjab
For information at: www.haveliiheritage.net
The manor, New Delhi
To book, visit: www.manornewdelhi.in
---
Techcoffees.com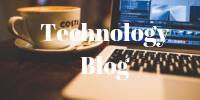 RKV Adventure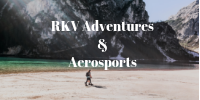 You May Also Want To Read This