Self-confidence is the most attractive quality a person can have. How can anyone see how great you are, if you can't see it for yourself? Don't worry though, you're not alone if you're facing this dilemma. Millions around the world suffer from low self-esteem and confidence. Be that as it may, are you looking to regain self-confidence?
If you are, you can do this by introducing certain habits into your lifestyle. Improving your competence and self-image will result in improving your self-confidence. But how to do so?
Here are some tips that will help you regain self-confidence.
Proper grooming
Yes, you heard it right. You can regain your confidence by looking attractive. Having a shower and a shave will help to lift your confidence. You might already know this, but, let me mention it here since I found it helpful in my case. Having the feel of being presentable is enough to boost your confidence sometimes.
Dress nicely
I'm not telling you to wear expensive outfits. But, wear the clothes that would make you feel comfortable. Use casual clothes that'll look nice and presentable. By doing so, you'll feel presentable and ready to tackle your hurdles. You'll also feel nice inside when you're presentable, it will help you achieve an amount of satisfaction.
Think positively and kill your negative thoughts
When you doubt your power, you give the power to your doubt. Remove the doubts from your mind. You need to set the routes to your goals instead of doubting your abilities. Worrying about things won't make it any better, thus, try not to get influenced by your negative self-talk. You can start this by introducing lifestyle changes, for example, having a morning walk helps a lot to light up your mood for the day.
Act positive
Okay, now you started to think positively. However, just having a positive outlook alone won't help you regain self-confidence. Your action is the key ingredient in developing your confidence. How to do so? Well, start by acting on your goal instead of doubting your success.Your actions describe who you are, tell yourself that you certainly can.
Ignore naysayers
I remember these words, "when people undermine your dreams, predict your doom, or criticize you, remember, they are telling you their story, not yours". I don't remember who said this, but take a dive into these words, the things in those words are so accurate. There'll be naysayers no matter how good you perform. Here's my piece of advice, ignore those naysayers and follow your dreams.
Know yourself
Would you go onto the battlefield without knowing your enemy? It's the same here. Know yourself and know what you're capable of. In my opinion, if you work hard and set enough importance to your goals, there's not a thing that you can't achieve. Start by listening to your thoughts, or write a journal with your thoughts, that will help you learn more about yourself.
Be more generous
This might sound weird for some. You must be thinking why you need to be generous in order to boost your confidence. But talking from my experience, it really helps. There's no better way to lift your self-image, nothing else could replicate the amount of pleasure you get by helping someone. Be kind and generous, this will also help you find self-esteem.
Above are only a few tips that I found useful from my experience. It worked for me, and it might work for you as well. Like we all say, you never know what works until you give it a try.
You may also like to read, Sleeping Disorders: know the causes and type of your disorder
---
One response to "Regain self-confidence: here's how to get rid of your uncertainty"
Techcoffees.com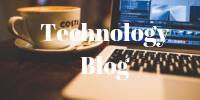 RKV Adventure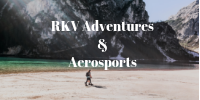 You May Also Want To Read This