Reception has become a necessary part of the wedding today. If the marriage is the private and small event for the closed ones reception is to celebrate the happiness out loud with everybody. Reception is the next special event of a couple. Where marriage is about tradition and bond, reception is about celebrating that bond. Reception is the tradition that has been copied from the western world where the weddings are usually the private event and the main event is the main celebrating event of the wedding. But in India, we have usually seen that the marriage and reception are equally given importance and people spend huge amounts for both the events. Receptions, for the most times are thrown by the same wedding planner and the same banquet but in case you are opting for a small wedding party and a huge reception, here are some banquets that will catch your attention:
HOTEL SHREYAS
Situated near the city of Pune, this hotel is situated out of the chaos of the city and let your reception be the happy and splendid event that you expect it to be. The arrangements of the hotel are exquisite and the decoration and food are the highlights of the event. The professionals keep in mind the need if the couples and arrange the receptions in the same way they want to be. The dining hall is another speciality of the hotel which makes a homely environment for everybody. The hotels have luxurious a/c and non a/c rooms for the parties from outside the city. The wedding could be planned in the same hotel as the services are available for wedding parties and other pre wedding parties like the cocktail parties too. The rate of the hotel is convenient and reasonable according to the arrangements and the venue decorations. If searching for a quiet place for your reception, should definitely contact Hotel Shreyas for their services.
More information at: www.hotelshreyas.in
SAINIK FARM, NEW DELHI
Sainik farm is known throughout the country for the grand and exclusive wedding it throws but these wedding locations are also available for reception parties and the class of the party remains the same as the grandness of the weddings. Sainik Farm is situated in South Delhi and has been the shooting site of many of our Bollywood to shoot the most exotic wedding locations we see over there. The arrangements for the reception parties include decoration, food music and even the minute arrangements are all taken care by the wedding planners. The reception in Sainik Farm is the dream of millions of people but only the ones willing to spend a really hefty amount in their reception get their way up till there. But the hefty amount is worth the spend after seeing the arrangements of the reception and the glamour that these locations provide.
Site visit: www.sainikfarmnewdelhi.com
---
Cheapholidays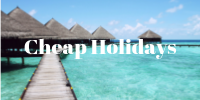 ERP Training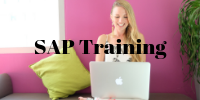 Adspuppy.com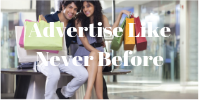 Techcoffees.com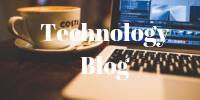 RKV Adventure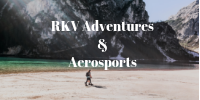 You May Also Want To Read This