It is often said that marriages are made in heaven and we ceremoniously celebrate those marriages on earth. A wedding is no doubt the most important day for two people who take the vows of being by each other's side through thick and thin and amidst family and relatives and friends tie the knot. A wedding is never a 'hush hush' affair; it is always a grand celebration of two souls connecting together. Indian weddings specifically right from the east to the west and from north to south has been following a lot of rituals and customs, which differ slightly from community to community and religion to religion but overall the thought behind it remains the same; the idea of fun frolic, laughter, lights, music, gatherings, good food, nice clothes, jewelry etc. Indian weddings are a very jazzy, classy, traditional and sophisticated celebration so to say.
Every bride and groom wants their wedding to be a nearly perfect one, if not a perfect one. This is why is becomes necessary that all the aspects of a particular wedding is taken proper care. Every minute detain should be considered, every point on the checklist given special attention, right from the very beginning till the end of the whole ceremony. That is right from choosing the wedding attire, to sending the invitations, to welcoming the guests, to the food, decorations and other arrangements till the departure of the guests.
These days weddings are a very lavish event. A lot of money is spent of weddings. So the amount of money spent calls for equal amounts of returns. Similarly it is a really nice gesture if you give some return gifts to your guests, a small token or a memento that they would keep with them forever and that which will remind them of your wedding day. Or maybe just a small something, just to thank them for attending your wedding and making it more memorable and special for you. There a different types of weddings these days which include destination weddings, proper traditional wedding and the like. Return gifts are equally acceptable in all kinds of weddings. Your guests might not expect the gift but by giving them a return gift you can make them happier. Even you can increase your popularity by doing this because in the end they will all talk about how good the day was and how they had just made it to a perfect wedding and how everything was just perfectly in place and the return gift would be just the icing on the cake.
There are different companies and individuals selling the return gifts especially for luxurious weddings. You can choose from a wide range of items suitable according to your desire and also select them according to the gender and age of each individual guest. This being a very strenuous task is generally taken up by the wedding planners but in case you want to add the personalized touch and do the choosing yourself, you are welcome. Just that it would take up some of your preparation time but in the end it's all worth it, when your relatives and guests would appreciate your efforts, there is nothing like it. So it is advisable that you go for it.
To select the return gifts, you need to consider certain aspects. Firstly you need to consider how much you wish to spend on each return gift roughly. Then you have to make a list of the guests, dividing it into parts to that it becomes easy for you to choose the gifts for each category and also decide on the number of pieces you want of each item. Thirdly you have to find out the best sellers of return gifts. For this you can look up on the websites but it is best if you talk to people personally who have bought return gifts for the guest for weddings before. When you have got 2 to 3 contacts you can talk to them about the different items they sell and also compare the costs. After all this you can select the various return gifts according to the guest list and pay for them. If required you can also go for wrapping the items.
Certain return gifts for weddings can be key chain, mind you the key chains can't just be any key chain, and it has to be classy and sophisticated. For example a wooden elephant key chain, a wooden enameled one, a gadha key chain, or a wooden ganesha, or a fish, etc. the cost of these range from Rs.20 to Rs.50 each. You can also gift to the married female guests with a mirror studded kumkum box or a wooden jewelry box or maybe even a small jute purse. The per piece cost of these are Rs. 50 to Rs. 70 roughly. You can give auspicious lamps, aluminum incense holders, photo frames, holy cross, coasters, etc. for both genders. For the male guests you can give pens studded with gemstones, paper holders, pen stands, mobile stands and the like.
Other items that can be given as a gift can be sweets, boxes of chocolates, candles, candle stands, etc.  Ganesh idols are known to be very auspicious especially for a wedding, so gifting small terracotta or a wooden or stone ganesha will not only make your guests elated but also give a good start to your married life by the blessings of lord ganesha.
If you decide to give return gifts to your guests you will not have any shortage of variety. All you need to do is select them and fit them in your budget. To give the gifts you can use handmade wrapping papers or these days even handmade gift bags are available. Small jute bags for giving gifts or bags made of other materials are available as well, the cost of which are very less. So now is the time to express your gratitude towards your wedding guests by gifting them with a personalized touch.
---
ERP Training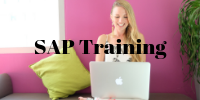 Adspuppy.com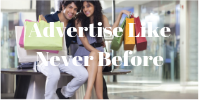 Techcoffees.com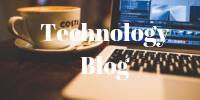 RKV Adventure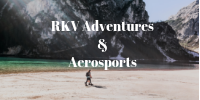 Cheapholidays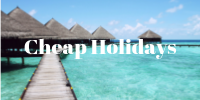 You May Also Want To Read This