After the media stormed the news of the Nirav Modi case, there is yet another scam that has come to the headlines. Vikram Kothari, the Rotomac promoter had taken the public sector banks for a ride from 2008 to 2013. They too had got foreign letters of credit (FLCs) and made payments to their buyers abroad. They worked from virtual offices located in Hong Kong, Dubai, and Sharjah.
Rotomac Scam- How it all started?
The company of Rotomac Global Pvt Ltd is engaged in intermediary trade and the making of pens. They had approached seven banks including the international business branch of Bank of Baroda at The Mall, Kanpur and sought a credit of around Rs 15 crore to Rs 200 crore in that tenure. For import and export, Bank of Baroda has been cheated by around Rs 456 crore.
Instead of paying off buyers and sellers, the amount went back to the Rotomac owners and their sister companies. For instance, Rs 15.50 crore went in packing credit and was disbursed to their current account for executing an export of $4.2 million. This was remitted to other accounts of the company through RTGS.
Bank of Baroda had given a packing credit of Rs 34 crore for export orders from Starcom Resources PTE Singapore to supply 15,700 tons of wheat. The amount got remitted to an account of the Bargadia Brothers Pvt Ltd. CBI lodged an FIR stating that the company got around Rs 16 crore from Bargadia right after this incident. This shows that there was no export made and the packing credit was in fact multi-utilised.
Laidback approach led to scam
The information had come from Bank of Baroda when they took action after knowing about the Nirav Modi case. The public sector bank didn't take any action in the last two years even after facing a 6,172 crore rupee forex scam in 2015 when the amount was sent to Hong Kong from India and the goods were supposed to be cashew nuts, rice, and pulses. Nothing was imported to the country and the money got deposited in 59 accounts under different firms.
The scam was not brought much to light in 2015, but the assistant general manager of Bank of Baroda, Mr. S. K. Garg was arrested by CBI. The head of forex division Mr. Jainesh Dubey was also arrested.
Bank of Baroda delayed their action against Rotomac. On February 17, they filed a case and tagged six other banks with them.  As the account of Rotomac is quite high, the actual amount of fraud hasn't yet been detected. CBI fears that the directors and guarantors might soon elope from the nation to skip legal charges.
The public money is much at stake after such disappearances like Nirav Modi's case which has scammed Punjab National Bank with 11,400 crores. Our country is quite distressed due to these high-priced criminal cases and the authorities need to check a lot to bring law and order in balance.
You may also like to read my other article – WANT A GOOD RELATIONSHIP? HERE ARE THE TOP 10 SECRETS
---
Cheapholidays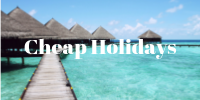 ERP Training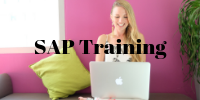 Adspuppy.com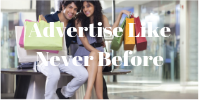 Techcoffees.com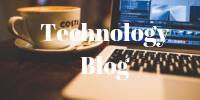 RKV Adventure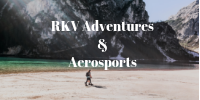 You May Also Want To Read This