Samsung has recently unveiled its flagship Galaxy S9 and S9+. This incredible phone has voice tool with AI-powered, improved cameras, and other new features. Samsung has designed and developed this model for today's communication.
This model is designed with a double-aperture lens that powers an advanced low-light camera, the super Slow-Motion and AR Emoji custom video capabilities. Galaxy S9 and S9+ ensure users will capture all those moments that make their lives epic.
In addition, the new Galaxy S9 and S9+ offer a refined Infinite Screen from edge to edge. In addition, Galaxy S9 and S9+ arrive with the new SmartThings application which unites the existing IoT (Internet of Things) of Samsung in a unique and intelligent experience.
The Most Advanced Functions of Samsung Galaxy S9 and S9+:
Today in all the smartphones, cameras are used for more things than capturing images. Consumers are looking for a camera that is as smart as their phones and with high-tech technology so that they can easily express themselves with images and high-quality tools that allow them to tell their own story in a personalized way.
In the Galaxy S9 and S9+, Samsung has designed SuperSpeed Dual Pixel Sensor with memory power and dedicated processing that can be combined up to 12 frames in one single shot that resulting in the best quality images.
Following Are Amazing Camera Features:
Super Slow-Mo:
Galaxy S9 has the dynamic slow motion feature that captures 960 frames/second. Galaxy S9 and S9+ also offer Motion Detection, a smart feature that detects any movement within the frame and switches to automatic video recording.
Once the users are done with Super Slow-mo video, they can set background music to it. Users can choose music from 35 different options which are pre-installed. Also, they can set a song from their playlist. It is also very easy to share, create, and edit GIF files.
Low Light Camera:
Good lighting while taking photos is the secret of the best photography art. However, it is common to take pictures in poor light conditions and today's smartphone cameras have a fixed aperture that cannot be adjusted to light environments. Samsung automatically lets in more light when it is dark and less light when it is too bright and generating photos sharper wherever, whenever.
AR Emoji:
Samsung allows users to create an Emoji that acts, sounds and looks exactly like them. This new technology of AR Emoji is booming among the consumers. This unique feature has the ability to create an animated digital version of the face.
It captures user's 100 facial features and creates a 3D model that mimics their all the expressions, such as tilting the head and blinking the eyes. This is an innovative way to communicate using AGIF format. This format can be easily attached and can send through message platforms.
Bixby:
It's Samsung's intelligence platform and now it is integrated into the S9 and S9+ camera. This feature uses Augmented Reality and machine learning technologies to provide useful information about the user's surroundings.
This amazing feature can recognize and detect objects in real time and generates its information and shows at the top of the image wherever the camera is pointing.
Isn't that a Smart Phone in a real sense!
Samsung Galaxy S9 and S9+ are likely to launch in India in the Month of March – 2018.
You would also like to read next article: Smartphones Will Have New Health Biosensor In 2018
---
One response to "Samsung Galaxy S9 and S9+: Developed For Today's Communication"
ERP Training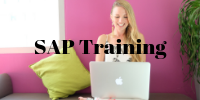 Adspuppy.com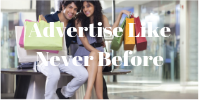 Techcoffees.com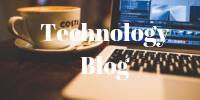 RKV Adventure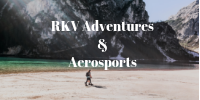 Cheapholidays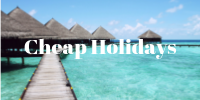 You May Also Want To Read This