Meet all your financial goals while planning savings in a realistic way!
For once in life, each of us has planned to save money. However, almost every month consists of a festival, a birthday, a wedding, a shopping schedule, cafes, treats, restaurants and so much more! Along with these expenses, we also need to manage our regular bills. In this scenario, a huge amount of money comes to our accounts and slips away easily every month! Thus, saving money is simply a tough job that needs patience, planning, and emotional control.
Initial analysis and planning:
Without research and planning, you can't get the right steps to save money and thus, these are the basic steps:
Identifying the expenses:
To control and manage expenses, it is important to calculate the expenses. How will you be able to save your precious penny until you know where not to lose it? Thus, the first step is to calculate all your expenses. Make a well-researched sheet about all your expenses from the snacks you buy to the bills you pay. This will get you the amount you have been spending on the necessities and luxuries. It's all about managing the luxuries now for saving money!
Prepare the budget:
Preparing a budget will help you manage all the expenses very well. Remember how your mother used to run the house with the fixed amount? It's all possible while making a budget and assigning money as per priorities. This will help you compare the money you are earning and your expenses.
Implementation of your plan for saving money:
Decide a cause for saving
You work hard for something which you desperately need and thus, you must also choose a savings cause. There are different purposes for which people save money! People save money to get new vehicles, for a vacation, for a wedding, for healthcare and so much more. Choose the cause for which you need to save money. Decide the amount and also the amount which you can contribute every month or during any span of time for that cause.
Choose the right savings option
The number of banks, mutual funds, and organisations has grown with time. Explore all the options where you can get the best and flexible saving amount, best interests, and easy returns. Research about the best option where you can get maximum benefits as your money is simply worth it!
Choose some anonymous methods to save money:
It's not compulsory to save money in a given pattern or time. Choose some random ways and save money. For instance, if you will save money on the name of 'flu treatment', you might not save money as flu may happen or may not. Instead, choose it as 'medical emergency' which is quite powerful! Thus, specify the cause when it strong enough to motivate you and generalize it when it's now that powerful! Also, do not wait for your salaries to save money. Whenever you get more money, save it!
Understand your need for savings and start saving at any point in time with these steps. Grow the enthusiasm for saving money and record how well you did in the past month! This will eventually, develop a habit of making savings!
How much do you relate and agree with this? Let us know here!
You may also like to read: WHY WOMEN ENJOY SINGLEHOOD MORE THAN MEN
---
One response to "Saving money sounds difficult? Try these smarter ways meant for modern era"
Techcoffees.com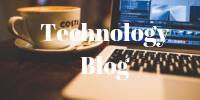 RKV Adventure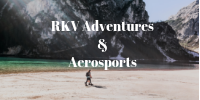 You May Also Want To Read This