Marriages in India are a very big occasion where people get to meet and celebrate together. Guys, not only the groom wish to look their best on this day. For this they need to choose the right attire. Generally men prefer to wear sherwanis in Indian weddings. Sherwanis have become an integral part of wedding in most of the communities.  Then again merely wearing a sherwani does not mean you will look your best. To look your best you need to choose the best sherwani that will suit you, in which you will not only look good but it will also define your personality. Choosing the right sherwani be it for yourself or for your close ones' wedding is not as easy a task as it looks.
Do you know what a sherwani is?
Sherwani is one of the most popular attires that are worn by men or specifically men in general for a wedding. This has become an Indian traditional wear. It is the most common traditional attire worn during weddings mostly. A sherwani looks like an extended coat with a traditional touch in the design and outlook. A sherwani is mainly worn with a churidar or pajama along with the kurta that extends till the knees. The sherwani is fastened with buttons right from the top till the end. You can also wear a Sherwani over dhoti to get the traditional elegant look. The royal and sophisticated feel comes as one wears a sherwani.
Mostly sherwanis are made of heavy fabric and is of bright and sophisticated colors. Zari is also added to make it look good. Sometimes a sherwani might also contain lining underneath. These traditional attires are made body fitting and not loose fitting. You can also accessorize it with pagris and dupattas. It might sound like women attire but believe it or not it is one of the manliest attires available and specially worn by Indian men. You are bound to look good in it if you are able to choose the right one for yourself and for the right occasion and the right time.
Steps to choose the right sherwani
These days there are a lot of shops and designer boutiques selling sherwanis but it is important you choose the right one. So this is how you can choose the right Sherwani for your marriage or your friend's
1. Choose the right fabric – fabric can be chosen according to the budget, physique and personal preference of the person who is to wear it.
2. Choose the Color – to choose the color you need to keep in mind the physique as well as the complexion of the person who will wear it. Just merely choosing it as per your wish and fancy will not help if you intend to turn heads in the wedding.
3. Choose the design – decide if you want a lot of thread work to make it look flashy and attractive or you just want less thread work and zari to give it just a simple and sober yet attractive look. Choose accordingly.
4. What to pair it with? Do you want to wear a pajama, a churidar or a dhoti with your sherwani? This will also affect the kind of sherwani you are going to get for yourself.
5. Fitting – make the fitting of the sherwani just right that is not too loose neither too tight. The length of the sherwani should also be perfect so that you look perfect.
6. Accessorize it properly – accessories should be chosen judiciously so that one does not look too decked up neither too bland.
Done this you are ready to catch the envying eyes of other men in the wedding and appreciation from women.
The Fabric that are used in a Sherwani
The fabrics that are used in a sherwani are generally heavy and thick ones. They are made of different fabrics these days for example natural silk, artificial silk and artificial fibers. People mostly choose the fabrics silken ones as it gives the sophisticated look always without fail. It looks classy. Cotton sherwanis are also available but the cotton fabric does not look as classy and elegant as the silk or any other similar fabrics. This is because cotton does of have that gloss which silk does. Linings of sherwanis if any are made of cotton generally so that it is comfortable.
Colors of sherwanis
Mostly maroon, red, white and golden are the colors that are seen in a sherwani. Black is a sophisticated color as well, it is among the most elegant colors to choose from on an auspicious occasion such as a marriage. It is one of the most opted for choice, as black looks elegant on most grooms irrespective of skin tone and physical built. Brown, grey, yellowish white and bluish are among the other colors that grooms prefer to go for. Colors of sherwanis for grooms should be choosing considering the complexion of the groom. It might also be chosen keeping in mind the time of the wedding that is, if the ceremonies are taking place in the morning or the evening or night.
Accessorize it and look the best
Draping a stole or dupatta around the neck or wearing a turban or badhni pagri just adds on to the gorgeous and manly look of a sherwani. Mind you the color of the turban as well as the dupatta should synchronize with the sherwani and should preferably be of a contrasting color. The universal color of the stole is golden; it can be worn with all colored sherwanis. Wearing a pair jooti or a pair of mojri with it complete the party looks. Sandals also go with sherwanis in case you are not too comfortable in a jooti or a mojri.  Small ornaments for men such a gold chain, gold bracelets, metal watches and also cufflinks look good with a sherwani.
So now don't hesitate or ask someone to choose a Sherwani for you, you can choose the best for yourself.
---
ERP Training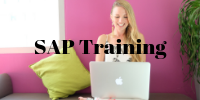 Adspuppy.com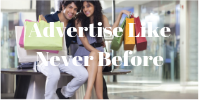 Techcoffees.com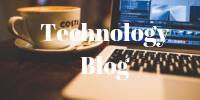 RKV Adventure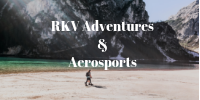 Cheapholidays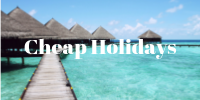 You May Also Want To Read This