World-renowned physicist Stephen Hawking has died at his home in Cambridge, England early morning on the 14th of March 2018.
He was one of the most brilliant minds of our time. The physicist kept making headlines with his spectacular theories about the universe. Here, we will know many other unknown facts about him.
Stephen Hawking was paralyzed for over 40 years, confined to a wheelchair and still, he was a pioneer of physics and astrophysics. Stephen Hawking fascinated again and again. His contributions to quantum physics and his findings on black holes are spectacular.
Following facts you need to know about the physics genius Stephen Hawking:
#1 – Stephen Hawking Was A TV Star:
Stephen Hawking was not only a brilliant scientist and physicist, he was also a movie and TV star. He was among others in the series "Cosmo and Wanda" and "The Big Bang Theory" to see. In addition, he has made guest appearances at "Futurama" and the Simpsons, where he gave his character a voice with his voice computer.
He has also made an appearance in the science fiction series "Starship Enterprise". He was the only person in the Star Trek universe to play himself.
#2 – Hawking Had Experienced Weightlessness:
One of the greatest dreams of this physics genius was a journey into space. In 2007, he was able to realize at least a little insight into this desire. Through a parabolic flight, the completely paralyzed physicist experienced a state of weightlessness for a few minutes.
In a parabolic flight, the aircraft climbed to 10,000 meters, followed by a dive to about 2600 meters. Hawking experienced this maneuver a total of eight times.
#3 – Stephen Hawking Was a Children's Book Author:
The physicist has not only written highly-complex scientific works but he also has written some children's books. Together with his daughter, Catherine Lucy Hawking, he brought out three children's books.
However, he remained true to his specialty – The books revolve around the phenomena of the solar system and the universe. The first book is called "The Secret Key to the Universe" and the other two are its sequels.
#4 – The Name "Hawking" As a Trademark:
Stephen Hawking wanted to patent his name as a trademark. According to "The Independent", he has already submitted an application to the British Patent Office.
Hawking had already advertised various companies and products in the past, including wheelchairs. By patenting his name as a trademark, he wants to prevent his name being misused for inappropriate products.
#5 – Hawking's Diseases:
The physicist was suffering from Amyotrophic Lateral Sclerosis (ALS). The first signs of the disease showed up during his studies. In 1963, he was told, he had only two years to live. He could no longer write his doctoral thesis himself because his hand showed signs of paralysis. Hawking has been in a wheelchair since 1968. In 1985, after a tracheotomy, the physicist, lost the ability to speak.
#6 – Infrared Sensor and Robot Voice: Hawking's Voice Computer:
While Stephen Hawking was not able to speak since 1985, he was using a voice computer. This has evolved over the years. At first, with a button in his hand, he chose from a list of terms he saw on a screen. The selected terms were then sent to a speech generator.
When his fingers became too weak for a keystroke, an infrared transmitter was integrated into his glasses. This was connected to the voice computer. The sensor measures the movements in Hawking's right cheek muscle and one eye. Hawking makes a selection of letters, words, and phrases stored in his computer with each movement.
The developers offered the physicist to give his voice computer a new voice that would come close to his original voice. Hawking, however, retained his old voice.
#7 – Gloomy Thoughts About The Future:
Hawking was not exactly optimistic about the future of humanity. He believed there is a constant risk that life on Earth will be completely wiped out by disasters such as a sudden global warming, a nuclear war, a genetically-modified virus or other dangers and therefore, the need for colonizing the space and other planets, thereby, preventing the extinction of mankind. In addition, Hawking warned of Artificial Intelligence. He feared that computer intelligence might not be controllable within next 100 years.
You Would Also Like to Read: A Great Motivating Story Of "Nick Vujicic"
---
Cheapholidays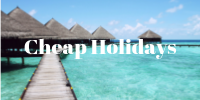 ERP Training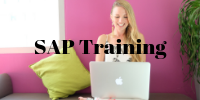 Adspuppy.com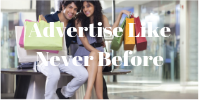 Techcoffees.com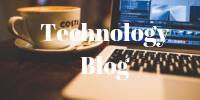 RKV Adventure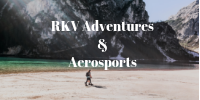 You May Also Want To Read This