1. A day starts with new joy and hope. A cup of coffee made by you is the best way to show your love. Awake him / her with a smile and cup of tea or coffee.
2. Cooking favorite dish of your spouse is a great idea. Arrange a secret preparation of the food dish and surprise him/her.
3. Help out your partner in cleaning the home and car at the weekends.
4. A lady told at her 25th marriage anniversary that the success mantra of her marriage life is her habit of keeping clothes in organized manner. She always kept her husband's drawer clean and full with washed and ironed clothes. Same can help you out to show your love.
5. Write a poem for your spouse. It's not necessary you to be a poet.
Just put your feelings on paper and read it out for your spouse.
Do not worry if the poetic things are missing in the lines; it's your feeling which are important.
6. One of my friends does a great practice. She always writes a love quote for her husband and places it somewhere where he can easily find it. Her husband asks her to send her the morning love quote even if is out of town. Try it out in your life.
7. Download a copy or purchase a ticket of movie which your spouse is waiting to see.
8. An unexpected romantic kiss can make his/her day. Give an unexpected kiss to your spouse. A kiss speaks with hearts while your lips are locked.
9. There is no problem in the world that can't be solved with talks. Speak to your spouse even in most difficult situations. Your love words can heal many worries.
10. A touch speaks louder than words. Hold hands to keep you relation healthy. A love touch can give you intimate precious moments to cherish the life.
11. An outing with Family and friends can also give you both few precious moments. If your spouse love touring; you must plan a surprise outing.
12. If your spouse loves reading; buy a book of his/her favorite writer or a book he/she is waiting to read.
13. It's a good idea to compile a CD consisting your cherished moments. Place romantic songs suiting to the situations.
14. Offer dinner and beverages of their choice.
15. Be a gentleman, Offers her seat first and hold the door open until she is comfortable in her position.
16. Be a generous lady; Give him some space to live his social life.
17. Flowers are the best things to express you love. By flowers for a special occasion. The colorful bunch of flower can bring many precious moments in your life.
18. Live and let live. Your partner has a social life and friends. Always ask for a space and give a space for a more understanding in life.
19. Forget and forgive. Every marriage has some serious issues related to past. Don't mention them again and again in your discussion. These are things of past and put them there only.
20. Offers a massage to your spouse and let him/her feel your touch.
21. Always look sexy. Sex is an important aspect of marriage. Most of the marriage problems lead to sex abandonment. Sex is art of showing the love. Purchase new lingerie or adopt a new sex position to bring a new sensation. There is only one rule in bed and that is to make love. Forget your worries and show your wilderness in the sex.
22. Welcome Him / her at the home with a hug or kiss. A comfortable home after exhaustive office work can make hem/ her feel the love you have for them. If possible visit and take him/her at the office just after they finished their office work.
23. A small evening walk holding hands in hand is one of the best ways to tender your love.
24. Do not forget to Compliment you partner at every small or big success. Orgainse a small party in house to cherish the moment. A publicly made compliment has a bigger effect. Let the world know your love towards your spouse.
25. "I love Most when my wife plays with my hair. I can feel the warmth of her love" Says one of my friends.
26. Have a dance with her/ him in a romantic song. What if you have few extra kilos on your body, It's you love that matters not the steps of the dance.
27. Have healthy discussion above current incidents of the life. It's not harmed to have sex chat with your spouse. Tell her your interest in sex. A better sex understanding makes life easier, interesting and smooth going.
28. At the evening discuss that happenings of their day and tell yours as well.
29. Go out to a Spiritual/ sacred place to get inner peace. Pray together and enjoy each other's company.
30. Don't forget to say "thanks". It takes nothing but worth a lot.
31. Plan a vacation outside the town and alone with your spouse. Turn off your Cell phones and enjoy your second honeymoon like period.
32. Be faithful to your spouse. Always keep you promises and words. The more faith you'll have on your partner, the more love and affection you'll get.
33. Seduce your partner. Get in to the bed without clothes and initiate sex.
34. Always discuss before making any financial decision. Financial investments must be known to each other. Most of the Indian couple keeps financial investment secret from each other which are not a good move.
35. Say "I love you Honey" "I really Care for you". These are not just words; these are bonding gel of a marriage life. It's not only to shower your love but sometime saying these words worth millions.
These are few of the golden rules, which I found, can help a couple to keep their relation ongoing and ever enjoying. Tender your love and see the next 50 springs together as a couple.
---
Cheapholidays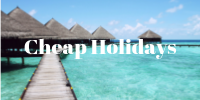 ERP Training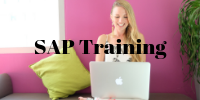 Adspuppy.com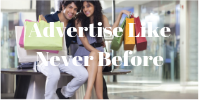 Techcoffees.com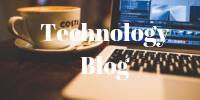 RKV Adventure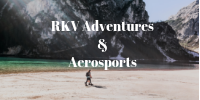 You May Also Want To Read This