Today, November 8th, Google celebrates the birthday of Sitara Devi, the Kathak legend, with a beautiful doodle. Sitara Devi, the famous Kathak dancer to whom Gurudev Rabindranath Tagore presented the epithet of "Nritya Samragini"- the Kathak queen, was born on this day in 1920 in Calcutta. Years later, people still remember her with the same name.
Early Life
Born on the eve of Dhanteras, which marks the beginning of the Deepawali festival, she was named "Dhanalakshmi". Her father, Sukhadev Maharaj taught and performed Kathak in various parts of India to earn his livelihood. He passed on his rich legacy and passion to his daughters Alaknanda, Dhanalakshmi, and Tara, and also his sons Pande and Chaube.
Sitara Devi performed the Kathak style of dancing at a time when the dance was not considered a noble enough profession to be practiced by girls of decent families. Against all odds, her father decided to give back a religious flavour to the dance form in a bid to distinguish it from the prevalent practice. To this end, he taught Kathak to his sons and daughters – a crime for which he was exiled from his community.
The Birth of The Legend
Sukhdev Maharaj then left Kolkata and came to Varanasi. It was here that he established a school to teach children the dance form of Kathak. Dhanalakshmi started giving stage performances from age ten. Soon, she shot to fame. Even the local newspapers were all praises for her. It was then that her father re-christened her "Sitara". 
Sitara Devi later went on to become one of the greatest Kathak dancers the world has ever known. She has also performed in movies including Nagina, Roti, Anjali, and Vatan, to name a few.
Sitara Devi & Russian Ballet
Although Sitara Devi was an accomplished Kathak dancer, she also knew Bharatnatyam and many forms of Indian folk dances. She also had a keen interest in the western style of dancing that she went on to learn the Russian ballet.
The Queen of Dance
The Kathak queen also taught Kathak to many Bollywood celebrities such as Kajol, Madhubala, Rekha, and Mala Sinha.
She played a pivotal role in popularising the ancient Indian dance form of Kathak and performed at the world's well-known concert spaces. These include the Royal Albert Hall, London and Carnegie Hall in New York.
Sitara Devi was honoured with a number of awards. These include the Sangeet Natak Akademi Award (1969) and Padma Shri (1973). In 2002, she was awarded the Padma Bhushan, which she turned down saying that she would not accept an award less than the Bharat Ratna.
Sitara Devi Grandson
Vishal Krishna, Sitara Devi's grandson, is himself an accomplished Kathak dancer. He is known for his brilliance in executing "Chakkars", leg stretches and squats, which he performs with great ease and finesse, mesmerising the onlookers.
Remembering the Kathak Queen
Sitara Devi left for her heavenly abode on November 25, 2014, at a ripe age of 94. Today, on November 8, we celebrate her 97th birth anniversary. Let's pay tributes to the Kathak Queen for playing a pivotal role in bringing back Kathak's lost glory.
"Competition", said Sitara Devi, "is an example of separation. You fight to compete and you have not won, even when you think you won".
---
Techcoffees.com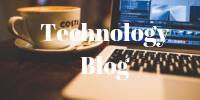 RKV Adventure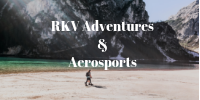 You May Also Want To Read This