Everyone wants to start a own business and earn money. And what's more important in starting a business? It's certainly the capital you require at the initial stage. It is not difficult to become an entrepreneur if you have money in your pocket and you are ready to work hard to start your own company. There are many people in this country who have started their business with no money at all and one of the best examples is Dhirubhai Ambani. We all have heard his story and know about his work and achievements. If you are determined to become an entrepreneur, then you can start your business right now. Here are the top 10 profitable businesses you can start from home.
Top Own Business Ideas that Work
1. Travel Agency
This is one of the best businesses in today's scenario. You can open up your own travel agency and help people book their tours. You can always tie-up with another agency and work from home.
2. Home Food Delivery
If you love cooking, then this is it! People nowadays crave for homemade foods. It provides a convenient option to those who live away from their homes and work in a different city.
3. Tuition centers
If you are educated and you know the subjects well, then you can always start tutoring kids at home.
4. Bakery
If you can bake it, then you can make it. A lot of people these days look for homemade bakery items and they are also ready to pay a little extra for it.
5. Blogging
Passionate about something? Write it! Blogging is one of the easiest ways to start earning money. Starting your website will cost just a little, but once that is done, you can start your website and keep blogging to earn good amount!
6. YouTube Channel
Start a YouTube channel about whatever you like the most.  Once it starts attracting a good number of people, you are good to go. More the views, more the income you will earn.
7. Event Managers
Managing the events means coordination, networking and having a good strategy. If you are good at it, then you can become an event manager.
8. Ghostwriting
Is there a writer in you? Have you been scared to publish something under your name? Then, ghostwriting is the best option for you.
9. Online Fitness Guru
Everyone wants to be fit. Why not help those who cannot go to a gym? How? Yes, you can train them how to be fit online. You can sit at your home and train people while earning some good amount of money.
10. Cooking Classes
Cooking classes are very famous in urban areas where everyone wants to learn different cuisines. If you have got the talent, then you must start your own cooking classes.
Starting your own business requires some patience and trust in yourself. If you think you can do it, then you must do it and not be afraid of the failures. Understand what you know the best and always be ready to learn from your mistakes.
You may also like to read -10 IMPACTS OF SOCIAL MEDIA ON RELATIONSHIPS
---
Cheapholidays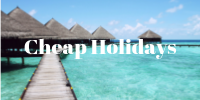 ERP Training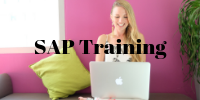 Adspuppy.com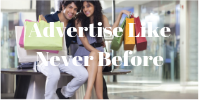 Techcoffees.com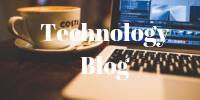 RKV Adventure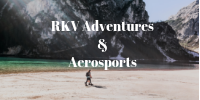 You May Also Want To Read This