Janhvi Kapoor celebrated her birthday on March 6th
On March 6, 10 days after Sridevi died, her family celebrated Janhvi Kapoor's birthday. The superstar died accidentally by drowning at a hotel in Dubai. It is very shocking to see Janhvi Kapoor and family sharing pictures of her birthday celebration on the internet after such a loss. Janhvi Kapoor was spotted smiling for the first time in her birthday post after her mother died.
Even though some people on the internet took Janhvi celebrating her 21st birthday as a good thing, some part of the internet considered it to be very insensitive. Janhavi celebrated her birthday not alone, but with the rest of the Kapoor family. Celebrities like Sonam Kapoor and Rhea Kapoor also there with Janhvi, celebrating her birthday. Celebrities who attended and shared Janhavi's birthday, including her younger sister were badly trolled for doing the same.
According to many, the family could celebrate Janhvi's birthday 13 days after the cremation, however, they could not wait and celebrated the birthday just after 7 days. There's nobody who is asking the family to remain sad and share depressing posts.
People are now slamming Sridevi's family for 'looking happy'. The young actress Janhvi Kapoor shared a heart-melting post on her Instagram account giving tribute to her mom before celebrating her birthday with the family.
Instagram posts of Janhvi Kapoor
Also, just after days of her mother's death, Janhvi posted an Instagram post asking everybody to show love to their parents.
"Cherish them and devote yourself to making them feel that love. They have made you. And I ask that you remember my mother fondly, pray for her soul to rest in peace,"
With this Instagram post, she also shared some old family pictures.
This Tuesday, on Janhvi's birthday Sonam Kapoor wished her on her Instagram account. She said that Janhvi is the strongest girl she knows and now she is a woman. Below is what exactly Sonam posted on her Instagram account,
Sridevi died on 24th February in Dubai while she was attending her nephew's wedding. According to official reports, the actress died because of accidental drowning in a bathtub. She was cremated in India with full honour.
Troll comments received by Sonam Kapoor on sharing Janhvi Kapoor's birthday pictures
When Sonam shared an image on her Instagram account smiling with her cousins, she received the following comment.
"Touchwood, but if I would have lost (someone close), I would not be smiling for photos the way she is doing. No offence for anyone here."
However, these troll comments are not only noticed on Sonam's post but were also noticed on Anshul and Maheep Kapoor's posts. Another comment on Sonam's Instagram post tells that she should not have posted Janhvi's birthday images.
Even though we have noticed several trolls, there are so many who supported Janhvi for celebrating her birthday.
Janhvi Kapoor is now all set for her debut Bollywood movie, Dhadak. This movie will mark Janhvi's entry into the Bollywood Industry. She will share the screen with Ishaan Khatter in the movie.
---
Techcoffees.com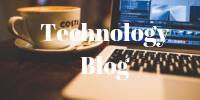 RKV Adventure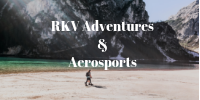 You May Also Want To Read This