As the entire nation woke up on the morning of Sunday, 25th February 2018 to news of Sridevi's death, the initial reaction was 'shock'. Just the day before, people had seen her pictures from a wedding that she was attending in Dubai. Many found it impossible to believe that the actress, who was looking all resplendent and regal and as fit as ever in the trending pictures, was no more. Some smelt another death hoax like so many others these days. But, with all leading websites carrying the story in the wee hours on Sunday, and her Wikipedia page referring to her existence in the past tense, it was soon obvious that the reports were true after all.
The Public Reaction to Sridevi's Death
Sridevi's fans reacted to the news with grief. Within a few hours, people had posted poignant farewells to the late actor on their What's app status. Facebook was flooded with long posts remembering her, accompanied by her beautiful pictures and Twitter was abuzz with condolences. The comments, discussions, and retweets just would not stop, until suddenly there was a new twist in the tale.
Reason of Sridevi's Death: Cardiac Arrest
The initial reports suggested that the actor died of a severe cardiac arrest in Dubai. Building on this info, suddenly the social media saw an onslaught of messages promoting cardiac health. People were urging each other to 'take it slow' in life and to 'keep away from stress' because well, 'Life is unpredictable!'. Some even went to the extent of promoting their healthcare packages with the tagline 'Life is unpredictable'.
The Vultures Begin to Circle 
Like that was not enough, an open post claiming to be from someone who knew Sridevi 'closely' surfaced and was quickly shared several times on all platforms. The post claimed that Sridevi had a cardiac arrest because she went under the knife for cosmetic reasons many times. Soon after this, speculation was rife that she indeed suffered this fate because of the botox and some drugs that she supposedly took for killing hunger. So basically, according to all these self-styled medical 'experts', Sridevi somehow managed to starve herself to a cardiac arrest! Think this is weird? It gets bizarre from here on.
Attack on Personal Space
The open post also questioned husband Boney Kapoor's love towards his wife because why did he 'allow' her to get the cosmetic surgeries done? It called her insecure and not happy with the way she looked. It claimed that she succumbed to the media pressure to look younger than her fifty-something years. The initial shock was replaced by an irrational interest in her personal life, even as die-hard fans watched her personal space which she had so fiercely guarded while alive, being trampled upon in her death.
Reason of Sridevi's Death: Accidental Drowning
By Monday afternoon there were reports that claimed the actor died due to drowning in a bathtub. It also said that traces of alcohol were found in her blood. Suddenly, the media was in a frenzy once again. While the social media, insensitively, 'joked' that after reading so much about prevention of cardiac diseases, telling that it was a case of 'drowning' is almost like cheating, it was the news channels that took the cake in being grossly unsympathetic.
The Media Shenanigans
The news channels were in a frenzy over the new reports and did not leave any stone unturned in trying to outdo each other in this blatant show of insensitivity and total lack of empathy for a recently bereaved family.
Media coverage hits a new low
If this news channel labeling the bathtub in the Dubai hotel room as 'Bathtub of Death' doesn't lead you to question the sanity of the people who come up with such stuff, something is wrong with you!
And the madness doesn't stop here either!
Notice how at the top the news website asks the vital question, "What was Sridevi doing in Bathtub"?
And as if this wasn't enough, someone tried to give the whole re-construction a realistic feel by doing this:
Meanwhile, one reporter, in the absence of computer graphics, decided to take matters into his own hands.
While this media coverage became so laughable that it was downright sad, BJP leader Subramanian Swamy cried 'murder' because he claimed Sridevi never consumed hard liquor. A moment of silence to let his fantastic theory sink in.
If you have trouble digesting Swamy's statement, Choreographer Saroj Khan's take on it will blow your mind.
"Her figure was so big. How can a bathtub drown her?", asked Ms. Khan. "If she fell down, water will come out", concluded the celebrated choreographer. Very smart, Ms. Khan! 
Many news anchors have a penchant for stating the obvious and repeating the same thing over and over again varying the tone and jumbling up the words in a sentence. This video will showcase the talent of saying the same thing for over 4 minutes. Watch it here.
It Doesn't End Here!
People are now circulating a photo of a beautiful baby girl with shining luminescent eyes, claiming that she is Sridevi's 'reincarnation'! Only time will tell what more Sri's fans will have to endure. With the funeral rites of the late actor scheduled on Wednesday, 28th February, the media circus is far from over.
Until this is all over, the hundreds of thousands of 'RIPs' on Facebook will not be enough for the departed soul to truly rest in peace. And the husband and daughters that she has left behind will probably have a hard time trying to get closure, with all the unwanted media attention.
Dear Sridevi, you did not deserve this. The people of India owe you and your family an apology for making a farce of your death. They need to feel ashamed for sensationalizing your death beyond all limits of decency.
Celebrity or not, she was a human being first. And nobody deserves the kind of unwarranted gossip-mongering that followed her death.
We truly pray to the Almighty for her soul to rest in peace and for the family to get the strength to cope up with the grief. But before that, RIP Humanity!
You might also like to read my latest article on the eve of the Women's Day – Let us talk about Women Empowerment!
---
26 responses to "Sridevi's death – RIP, really?"
ERP Training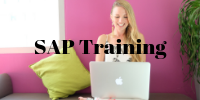 Adspuppy.com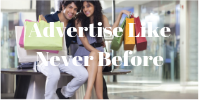 Techcoffees.com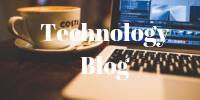 RKV Adventure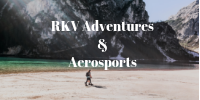 Cheapholidays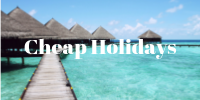 You May Also Want To Read This