Since your children are young you start teaching them to take care of harmful things like fire, sharp objects, cars crossing the street and many other dangers that can harm them. But, have you ever given yourself the task of giving them recommendations to prevent child sexual abuse in children and adolescents.
From the first years of life, you can begin to teach them. You should notice their habits to take care of their body and protect themselves from people who may harm them by putting their integrity in danger. Take into account the following tips:
Most Important Tips to Prevent Child Sexual Abuse:
Tip # 1 – Start talking to them soon about the parts of your body:
Use the proper names of the parts of the body and show them how they are constituted. When a child feels confident in naming the parts of his body, he will also have it to tell you. If something unexpected has happened, that could be considered a threat.
Tip # 2 – Give them to understand that some parts of their body are private:
Tell them that there are parts of the body that should not be seen by all people. Explain that sometimes it will be necessary for the parents and the doctor to review them. From infancy, children should know that no one has right to touch their private parts.
In most cases of child sexual abuse against children and adolescents, the abuser asks or forces the victim to keep the situation secret. It is the most advisable thing to avoid this. And prevent child sexual abuse in children is to tell them that absolutely no one should take them to keep secrets about their body.
Tip # 3 – Establish a code with your children:
Use a word or key phrase that alerts you that your children feel insecure or uncomfortable with a person or place.
Tip # 4 – Never scold them:
Many children do not tell their parents that some unknown person has abused them. They think their parents will scold them. Remind them that they can always trust you and that nothing they tell you will get them in trouble.
Tip # 5 – Meet the people around your children:
It is convenient that you know who your friends are, your teachers, and the parents of the children. You should visit frequently and any person with whom you have a regular relationship. This way you will have a clearer idea of the context in which your children coexist.
Tip # 6 – Be careful with the media:
Currently, it is quite common to see news and publications about child sexual abuse. And in this situation, you must explain what is happening and how they should act in case something similar happens to them.
Tip # 7 – Shows interest in their daily life:
Find the precise moment to ask them how their day was, who they shared with, what activities they did. And if they are emotionally and physically well. Building closeness and trust will help your children talk openly about any topic with you.
Child sexual abuse is a reality that is not as isolated as we might think. That is why it is so important to train children and adolescents who are safe and prepared to face these circumstances.
You would also like to read: Are you feeding your little one recommended healthy food for  kids
---
ERP Training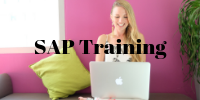 Adspuppy.com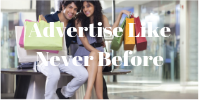 Techcoffees.com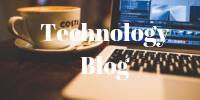 RKV Adventure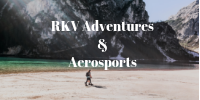 Cheapholidays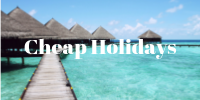 You May Also Want To Read This