Expressing controversial political opinion has always been like walking a tightrope in India, one little slip and you can end up in serious trouble! There have been several instances in the past where outspoken cartoonists have been wrongly imprisoned for expressing their opinions and criticisms via their art. From the earliest post-independence regimes to the current state governments, cartoonists have always been targeted with strife due to the familiar chord their work strikes with the audience. Talk about being penalized for excelling at your craft!
This issue picked up steam day before yesterday (5th November 2017) when cartoonist G Bala was arrested by the crime branch of the Tamil Nadu police for a caricature depicting TN Chief Minister E Palaniswami in a "bad light". In the caricature, Palaniswami along with Tirunelveli Police Commissioner and the District Collector is standing naked, covering their privates with a bundle of notes while the body of a child burns in front of them. Bala posted this caricature on his facebook account under the hashtag #NellaiFamily which soon went viral on social media. This came about as a direct disapproval of the district administration's inaction which led to a farmer self-immolating his family in front of the commissioner's office after being ignored by the authorities for restitution from criminal moneylenders.
The incident was, no doubt, tragic. However, when looked back in retrospect Bala's arrest is clearly part of a sinister pattern which traces its roots to colonial India. The government has always been using state machinery to target individuals who express their viewpoints which it finds threatening using the same draconian laws of sedition used to imprison freedom fighters like Gandhi during the struggle of independence. The sedition laws (IPC Section 124-A) were deliberately defined vaguely in order to curb the Indian freedom movement.
As pointed out, this is not the first incidence where a caricature has been part of such a scandal. Although the authorities have been trying to curb content which is harmful to themselves in unethical and unlawful manner since the onset of civilization itself, the first cartoonist to be arrested in post independent India was Aseem Trivedi. Trivedi ran a website under the name cartoons against corruption, which was suspended on 27 December 2011 by the Mumbai crime branch. After a protest of almost a year, including a hunger strike called "Freedom Fast", Trivedi was finally arrested on 9 September 2012 on sedition charges.
Winding up, cartoons and caricatures draw this sort of heightened attention from the government because they have a certain kind of power within them. This power comes from the fact that they have a way of hitting the right buttons, combining the anger over legitimate abuse by those in power with a twist of satirical humor. Be it Bala's spin on a farmer's tragedy, Trivedi's illustration of the parliament as a garbage bin, or R K Lakshman's depiction of power dynamics Indira Gandhi had with the states, cartoons arouse deep, uncomfortable feelings which should ideally shake the nation and give way to productive national debate. Alas, till the time the state will have loosely defined law granting its sinister elements unlimited power over the citizens this will never come to fruition.
---
Techcoffees.com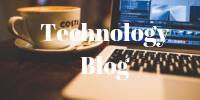 RKV Adventure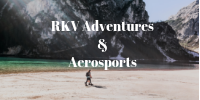 You May Also Want To Read This