'Unity in diversity', the chief feature of India that separates it from the rest of the world. People of this subcontinent are neither equal in respect of the food they eat, nor the language they speak. Also, there is a great diversity in their dressing styles and habits. But a sense of unity in them is what it makes them the people of India. In his book, 'The Discovery of India', Jawaharlal Nehru says that Indian unity is not something imposed from the outside but rather, "It was something deeper and within its fold, wildest tolerance of belief and custom was practiced and every variety acknowledged and even encouraged."
Among many things, that bring about a diversity in India, one is 'hair'. While some people regard hair as a sacred thing, some shave it off after the death of loved ones. Here's a list of how people from different religion treat their hair –
1. Hair have a distinct place in Hindu culture. When there occurs a demise of a family member, the male members shave their heads while females do not.
2. When we talk about the importance of hair in Muslim culture, first of all, women come in mind. In a public place, Muslim women should keep their hair covered as it is believed that it is the requirement of Allah that women should cover their hair. Moreover, while worshipping, men wear a certain types of cap as a symbol of purity and divinity.
3. In Jainism, whoever wants to take a lifelong woe of monkhood must get his hair pulled out strand by strand. This practice is known as 'kaya klesh'. And excruciatingly painful as it might be, it is willfully undergone as a form of penance.
4. In Sikhism, hair is one of the five sacred 'K's. It is known as 'kesh'. The other four K are 'kada' (a steel bangle), 'kangha' (a comb), 'kachha' (underwear), 'katar' (knife). People of this religion never go to a barber. However, they tie their hair with a cloth called 'pagdi'.
5. In Buddhism, when someone becomes a monk, it is a custom that he should get his head shaved because it is believed that shaving off hair means cutting of confusion, hostility and attachment. Shaving your hair removes the risk of vanity and allows you to focus on more important things than combing and fixing your hair every day.
6.In Christianity, men with long hair is something some Christians don't like at all.In Bible, it is considered to be against the laws of nature.
Whatsoever religion they follow or howsoever hair they keep, they have their unique identity preserved since ages. This is what makes them diverse and distinct. But at the same time, people of different religion living in a particular area experience same geographical conditions and celebrate each other's festivals. Hence, India is truly a land of 'Unity in diversity'.
---
ERP Training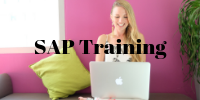 Adspuppy.com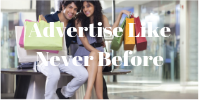 Techcoffees.com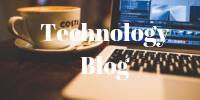 RKV Adventure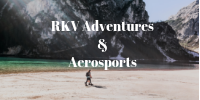 Cheapholidays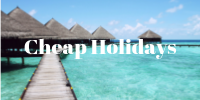 You May Also Want To Read This