How often you come across a situation when after seeing a happy couple or family members together, you just wonder to think –what makes them so delighted being together in a Good Relationship?
Are you one among those who keep searching out for that one real single reason to be happy or any critical mantra that may result in enjoying a good relationship with your partner?
Building good and happy relationships that you always desire or want to cherish requires a better understanding of few critical fundamentals that help in developing a long-lasting relationship. In fact, every Good Relationship needs a good foundation, and by applying few essential ingredients that are significant in your relationship, you could very well flourish a connection that cannot even be influenced by severe challenges.
Vital tips that can help you in experiencing a Good Relationship with your partner:
Be Honest ->
Be honest with your partner. The best proof of love is trust. Don't cheat or lie to your partner ever. As it will weaken the bond, you share with each other.After all, how can you commit to spending a lifetime with someone whom you do not trust?
Talk to each other, not about each other ->
We often talk about the events of our life.Events like- office issues, daily work challenges, etc. Stop discussing the facts and start talking to each other, as it will help you know and understand each other.
Compliment little efforts->
We always forget to appreciate for all the efforts another is putting in to develop a good relationship. Appreciate small efforts instantly. In this way, appreciation will give them much-needed motivation for the future. Always remember that you both are a team and for winning the battle of life you both have to put your best efforts.
Quality Time->
Spend quality times with each other not the quantity time. In our busy lives, we always end up with a little time for one another. Don't waste that time discussing events or using gadgets.The moment you are spending with your partner that should be dedicated to better half only. No office issues, daily challenges or any devices.
Stop Comparing ->
Stop comparing your relationship or your partner with someone else's relationship. However, our relationship is, it is best for us. Comparing will put a burden or create unnecessary desires which will harm the relationship. Married people often face some situations where they start losing themselves. Be the strength of another and make others feel about their importance.
Love the Person the way He /She is ->
Accept your partner as he/she is. Don't try to mold or change him/her according to your wish. Disagree or having different opinions does not mean that you are not compatible with each other. Accept and love the person as he/she is.
Respect Each other ->
Respect, it is another most important thing of a relation. Respecting the thoughts, opinions, attitude will add an extra flavor to your relationship. Moreover, most of all respect the individual above all.
Take Responsibility->
Take responsibility more sincerely. Don't ignore the responsibility which comes with a relationship. Take a step forward and take responsibility for your actions, mistakes. It will bring trust and positive attitude towards each other.
Let go Fantasy->
Let go your fairy tales and beautiful love stories. We often carry false perspectives about the relationship. We ask many our partners, and eventually, it starts killing your relationship. Don't expect too much from your partner. It will create a burden on him/her, and he/she will be draining him/herself to meet those expectations.
Keep trying new things->
keep working new things in your relationship also. It will add some extra fragrance to the relationship. Remember we always want some surprises in our life and that formula applicable to our relations also. Never take your partner for granted.
For any good relationships, it is important to input a careful effort on your part. A right attitude can give you the energy to draw and be a part of a good relationship. Remember not to give up easily when your partner surpluses the attributes of a perfect partner. No relationship is perfect unless you try to make it good and at the same time motivate your partner to be good human being.
You may also like to read WHY WOMEN ENJOY SINGLEHOOD MORE THAN MEN
---
2 responses to "Want a Good Relationship? Here are the Top 10 Secrets"
Techcoffees.com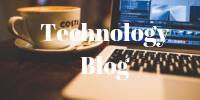 RKV Adventure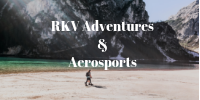 You May Also Want To Read This