With the emerging technology, the architectural projects have become more interesting! There are certain amazing masterpieces that you must visit at least once in your lifetime!
Here are the top 10 architectural marvels which will amaze you!
1. Nasir al Molk Mosque, Iran
This is one of the most glorious and beautiful creations in Iran! This colourful mosque consists of iconic architectural finishing and details. It has a stunning rainbow impact due to glass windows and the most admirable painted interior!
2. Vasco da Gama Bridge, Portugal
This is one of the best constructions of the 90's which is 10 miles long. Constructed over the river Tagus, this bridge has 6 different lanes for different vehicles and transportation! It is the longest bridge in Europe. It has a glorious skyline and unmatchable strength!
3. Santorini, Greece
If you are looking forward to exploring the best architecture and construction examples, you must visit Santorini. The world-famous Cycladic architecture is beautifully depicted in this painted villages colourful cliffs!
4. Wat Rong Khun, Thailand
Also known as 'white temple', this is one of the masterpieces which is worth visiting! This stands as one of the favourite tourist destinations in Thailand. This is also a famous Buddhist temple. The sculptures, paintings, and designs are simply effortless!
5. Guggenheim Museum, Spain
This award-winning 20th-century masterpiece is designed by an American architect. It is a stunning museum with the contemporary and modern design. With titanium clad front and classic curves which catch the glorious lights, this grabs a huge number of tourists!
6. Sydney Opera House, Australia
The opera house built in Sydney is a treat to eyes! The amazing shells like interlocked petals catch the lights. These are the classy example of modern architecture! It is one of the most visited tourist places!
7. Burj Khalifa, UAE
World's best known architectural masterpiece is here to get you amazed! This amazing building, which is now known as world's tallest building, is 828m high sky scrapper. It has apartments, offices, restaurants, and malls in it! The modern design and perfect architecture are worth admiring!
8. Cube houses, Netherlands
One glimpse of these houses and you will get amazed to see the world-class architecture and construction! The cubes are hexagonal pylons which are unique and innovative! The design of these houses is simply marvelous which you must watch once in your lifetime. After visiting, you would love appreciating some mastermind architecture creations!
9. Gardens by the bay, Singapore
Here is an awesome designer masterpiece which you must visit! The colourful and innovative construction of these supertrees will simply mesmerize you! The awesome flower dome and energy efficient design is a hub for numerous visitors!
10. Golestan Palace, Iran
This is an amazing masterpiece in Iran from the Qajal Era. This depicts the classic construction of Islamic architecture! The halls are designed with amazing mosaic patterns and stylish Persian architecture. These are worth watching!
If you love visiting the most eye-catchy architectural creations, make sure these super designer masterpieces are on your list! Enjoy the diversity and innovation while visiting these awesome places!
You may also like to read WHY WOMEN ENJOY SINGLEHOOD MORE THAN MEN
---
ERP Training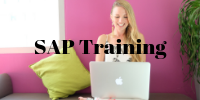 Adspuppy.com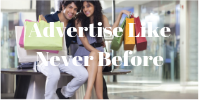 Techcoffees.com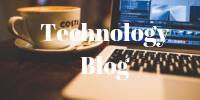 RKV Adventure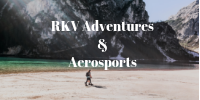 Cheapholidays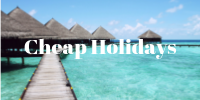 You May Also Want To Read This