Hard bounds or case-bound books have become a history with eBooks and audiobooks dominating the readers market. E-books and audiobooks are the two most preferred medium for book lovers to entertain themselves. However, the audiobooks when compared with eBooks are more convenient to get indulge in a mesmerizing story. Smartphones, tablets, laptops, and even PCs can run audiobooks, with the help of audiobooks apps. Here is a list of top four audiobook apps for Android devices:
Audiobook apps for Android
Smart Audiobook Player:

Smart Audiobook Player – Audiobook apps. Image courtesy Google PlayThe app is just as any MP3 player. Using the app you can listen to an audiobook, boost volume, bookmark chapters, and have a list of characters and a lot more. The best part of this app is that it is ad free which means that using the app you will not be interrupted by annoying ads of sponsors and promoters. The app comes in two version the basic and base which can be explored under the feature section in the menu. The basic version lacks in features such as bookmarking and equalizer and character list. So, base version should be your choice. The app though is free of cost; you will still have to buy a $2 in-app to unlock the Pro version if you are someone who listens to a lot of audiobooks.

LibriVox:

librivox – Image courtesy MolakoeHow about if you could search for audiobooks right from the audiobooks player? LibriVox is one app that can play audiobooks, as well as allow you to stream and download one. The player has easy navigation and all the essential features that an audiobook player should have. The best part of having the app is that it provides its users with an access to more than 24,000 free and public domain audiobooks. The worst part of the app, you may have to face boring ads all the time you play it. Moreover, you will also have to pay for every new audiobook that you wish to play.

Audiobook Player:

Audiobook player- Image courtesy Google PlayThe app is lightweight, easy to navigate, and is equipped with all the essential feature of an audio player. The app has a feature that allows you to quickly go through the chapter and listen the one that you wish to. The chapters are nicely hidden in the bottom from where you can scroll and select a chapter of your choice. The best part of this app is that it is free of ads. But, lacks in advanced features that may be found on other audiobook players.

MortPlayer:

Mortplayer. Image courtesy BloggerMortPlayer is not just another Audiobook app for Android; it is actually an advanced version of audiobook players, with features including but not limited to shuffle, swipe gesture, flexible play, and selectable layouts. There is just one drawback with this app. It has a very outdated user interface and some icons that may look confusing. Overall, it is a great app to listen to an audiobook.
Conclusion
The four apps mentioned above are free of cost and have proven to be one of the best apps to play audiobooks on android. There are audiobook apps for iOS as well. Follow the link to know 6 best audiobook player apps for iPhone https://www.epubor.com/6-best-audiobook-player-apps-for-iphone.html
Read More: GET SET, READY AND WRITE A BOOK
---
ERP Training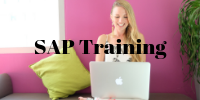 Adspuppy.com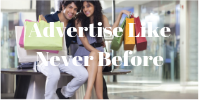 Techcoffees.com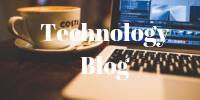 RKV Adventure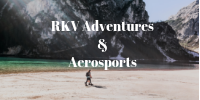 Cheapholidays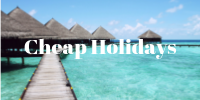 You May Also Want To Read This