So now Harsimrat Kaur Badal, Union minister of food and processing industries has cleared the air concerning khichdi and the National Dish. No, the government has no intention of declaring khichdi, an Indian dish prepared from rice and lentils, as the National Dish. But does that affect our love for this humble soul food? As if that's going to happen! Indians love their khichdi. It's the comfort food, the sick food, the one-pot meal, the healthy food, the quick-to-make food, and baby food, all rolled into one. A few adjustments to the spices and the ingredients, a few simple accompaniments and voila! You have one or the other form of khichdi at your service.
And the timing couldn't have been better to talk about khichdi. On November 4th, 2017, celebrity chef Sanjeev Kapoor led a team of chefs to cook an impressive 918 Kg khichdi at the World Food India event. India now holds the Guinness world record for achieving this feat! And the superfood with its wholesome goodness is getting all the attention it deserves.
Yes, we all know that the khichdi in its simplest form, that is rice and daal cooked to a runny consistency with a little turmeric powder is typically the sick food version. But there's a lot more to the modest khichdi! And it's a good choice to turn to when you are too lazy to cook something elaborate.
Veg it up!
Think orange carrots, green peas, red beetroot. You can get creative and add different colored peppers and beans or turn gourmet with broccoli, mushrooms, zucchini and baby corns. How about some leafy green vegetables? Spinach or fenugreek leaves added while cooking the khichdi and topped with lemon juice before serving is the iron boost you need. Put in some diced pumpkin or bottle gourd if you are aiming to shed those pounds. Cabbages, cauliflowers, almost all vegetables gel well with the modest khichdi.
Meat of the matter
Meat and khichdi for some might sound antithetic, but many Bohri recipes have ingredients that complement the combination well and make for a wholesome meal. Mutton is usually used, but you can use chicken too.
Get pulses racing
Experiment with the pulses used. Though traditionally toor (arhar) daal, chana daal (split bengal gram), and moong daal (split yellow gram) are used, you can try combinations of pulses or use grains like barley, whole wheat, or millets like bajra (pearl millet). Try soaked whole green or brown chana or kabuli chana for a protein punch.
Baby on board? Fret not!
It's by far the simplest and healthiest food for babies who are just starting on solids. A simple seasoning of roasted cumin powder adds flavor. It any day beats store-bought baby food. You can use unpolished rice and split yellow gram to increase the fiber content and make it easy to digest.
Get some company
Yes, having someone to share your meals is a great thing. But, here, we are talking about accompaniments for the khichdi you have made. A simple kadhi or plain yogurt seasoned with salt, and a salad with low-fat dressing goes great with khichdi if you are trying to lose weight. And if there are roasted papads to give that crunch, the combination is too good to resist! And if you want to indulge, think tadkas (tempering), finger-licking pickles, stir-fried vegetables like okra, potatoes, coccinea, or even bitter gourd if you like it. Add dollops of ghee to enhance the flavor and aroma! Go nuts and add raisins, almond slivers, chopped cashews to the preparation for a nutty flavor and a nutrient dense meal!
So go make some right now!
---
17 responses to "Transforming the Humble Khichdi"
ERP Training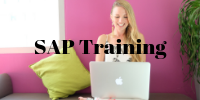 Adspuppy.com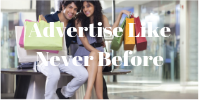 Techcoffees.com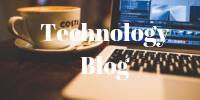 RKV Adventure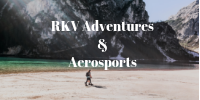 Cheapholidays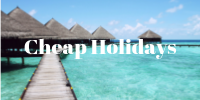 You May Also Want To Read This