Space travel – though it sounds like a fascinating word for almost everybody, it's more than an impossible task for a common person. There is a limitless curiosity among us regarding space and its existence. NASA and other different space research centers of other countries and their space scientists have been continuously doing the experiment on this. Many of them even lost their lives, during their research.  As a part of such experiments, Astronaut, Scott Kelly spent a year in space and has returned to the earth recently. And most surprisingly, with a different DNA structure, non-identical to his identical twin brother.
Scott Kelly is an American astronaut of 65 years old and a retired space scientist of NASA. He is a veteran space traveler, who traveled four times to space. He stayed for a total of 520 days in space in his career from December 1999 to March 2016.
The Space Experiment:
This time, NASA did an experiment with Scott and his twin brother Mark Kelly, who is also a retired Astronaut of NASA. Mark is an identical twin with his brother and has the same DNA. NASA has done this experiment by using Mark and Scott as subjects of study. Through this study, they wanted to find out, how long-term space travel can affect the human body or what exactly happens?
This was the final mission of Scott. And the result of the experiment has turned out to be just unbelievable. As it proved that space really brings changes upon us. When Scott returned from space, it was discovered that his DNA has significantly changed. About 93% of Scott's genes have changed back after landing on earth, and around 7% of his genes have shown a long-lasting or permanent change. This includes his immune system, DNA repair, bone formation network etc.
Ten different research teams presented their preliminary findings last year at NASA's Human Research Programme 2017 Investigators Workshop (IWS). The recent 2018 IWS has confirmed these findings. NASA explains,"while this finding was in 2017, the team verified this unexpected change in multiple assays and genomics testing. Additionally, new telomere (a compound structure at the end of a chromosome) shortened within two days of Scott's return to Earth." NASA said, ''Scott's telomeres actually became larger in space."
The Result:
NASA has some hidden strategies besides the study of Scott's DNA study. NASA, as well as Elon Musk's Space Mission, is looking at the possibility of astronauts traveling to Mars. Scott's stint for one year in space so far simplifies NASA's plan for long-duration space travel.
NASA says,"Scott Kelly's one year stint in space is a stepping stone to the three-year mission." At present, astronauts only spend six months in the International Space Station as standard."  A journey to Mars take at least three years, the longest time a person will ever be in space.
So, the change in DNA opened a new route for the scientists to think alternatively. After Scott's study, it is confirmed that our DNA in body radically transforms with unknown effects. Many of us were expecting the first manned Mars trip will happen within 2030. But the human element cannot be overlooked at the same time. Still, we are hopeful. Certainly, scientists will find out some way towards the fulfillment of their mission.
---
ERP Training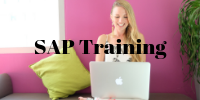 Adspuppy.com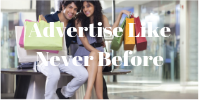 Techcoffees.com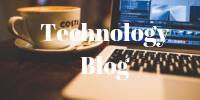 RKV Adventure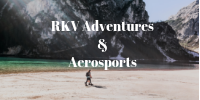 Cheapholidays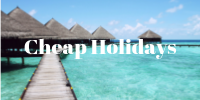 You May Also Want To Read This