"Veera Abhaya Anjaneya Hanuman Swami" of Vijaywada stands tall at 41 meters (135 feet), posing as, presently, India's tallest statue. Well, 240 and 210 meters is comparatively mind-boggling and a humongous feat to unveil in India, soon. The measures correspond to Statue of Unity and Shivaji Memorial, respectively, two world's tallest statues in India, in the process of making.
The terminology of Art varies through every individual, region, timeline, conscience, thought-process, and objective. I think it is Art that has suffered by the tweaks of cultural shifts. The then tender sensitivity approach is replaced by concrete agenda in the process of "making" and no more creating art. Creation is natural and not synthetic. An invention is planned by empirical strategies. I believe Art fades as soon as strategy subtends its significance.
The two world's tallest statues designed by veteran sculptor Ram Sutar, are basically the epitome of a "can do" personality of our present achhe din government's India. The vehement process to achieve the completion proves it. Both the sites are on vigorous course of prosecution and accomplishment.
Some facts of these two world's tallest statues in India,
Statue of Unity

The plan of the final world's tallest statue
The Foundation was laid on 31st October 2013
"Hindustan ke har gaaon se mujhe loha chhaiye", said the Prime minister of India, Narendra Modi, while announcing the plan in 2013. 6000 tonnes of steel has been eventually collected and stored in the special warehouse of Vadodara
Presently, a 138-meter concrete structure is already made. The artwork will achieve completion by next year, 2018
It is located 3 km from the second world's biggest Sardar Sarovar Dam, 163 meters, developing a twin-wonder zone of India
PSU (Public Sector Undertaking) diverted-finance of worth 125 crores under CSR (Corporate Social Responsibility) credibly implies that many such initiatives could be introduced. Initiatives for the welfare of needy rural zones, devoid of basic amenities and education
Shivaji Memorial or Shiv Smarak

The Grandeur of Shiv Smarak's mock site
The foundation was laid on 24th December 2016, dedicated to Chhatrapati Shivaji Maharaj
The erstwhile budget of 3600 crores figure is elevated to 4000 crores. The reason being the decided-height of the sculpture is raised from the previous 192m to 210m
Despite the opposition by the citizens, who signed petition against it, deeming to be harmful disturbance to marine life, heavy congestion in southern zone of Mumbai, renovation of existing forts to be significant over building a brand new architectural structure, hitherto, the project sustained
Both the structures will have large museums showcasing the story of the leaders' lives. The visitors will be able to have panoramic views by climbing internally until a certain height, along with other adjacent amusing infrastructures. The two world's tallest statues in India on completion will upscale the tourism industry in India. There will be a rise in the employment and many more materialistic benefits.
But the questions keep on brimming. Do we need TWO wonders that sum up an amount, used for their construction, enough to be utilized to rebuild hundreds of towns that will accommodate thousands of homeless? Couldn't these finances generated due to CSR be harnessed on the education of future leaders? If there could be free internet service in India, following suit in other sectors is indeed possible. Don't you agree?
I end my note on Sardar Vallabhbhai Patel's patriotic statement,
"My only desire is that India should be a good producer and no one should be hungry, shedding tears for food in the country."
---
Cheapholidays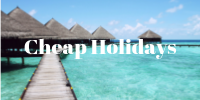 ERP Training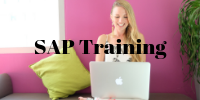 Adspuppy.com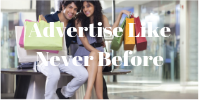 Techcoffees.com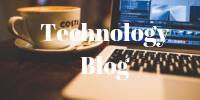 RKV Adventure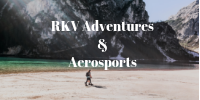 You May Also Want To Read This