The trend of the virtual assistant in offices is to take a huge leap in 2018. Don't get shocked if you don't get to address bulk employees in the offices as the companies will have their virtual assistants working from home office. Since iOS added Siri and when Google added Alexa, the trend of using virtual assistants has witnessed a rapid increase.
With the use of virtual assistant over mobile phones and smart devices, it won't be a surprise to watch the use of virtual assistants in the offices too!
Here's all you need to know about virtual assistants in offices:
Benefits of virtual assistant:
There are no physical boundaries:
Hiring virtual assistants expand office boundaries. Especially multinational firms can hire virtual assistants from all over the world to meet their business needs which is quite flexible. For the assistants, it is easy to work from home especially when the companies are located far away from their residence. This also empowers the scope of jobs while improving the reach-ability of jobs.
Low costs
Low cost highly benefits small companies and startups. Hiring a remote employee would reduce the cost of office and furnishings. Hiring virtual assistants benefits in many ways where there is no cost of training with stipends, equipment or any tax.  Virtual assistants would not require health insurances and paid leaves and will prove to be highly beneficial for the companies.
Disadvantages of virtual assistants:
Communication issues
When you work in a virtual world, there is no proper communication as in the physical offices. While people meet in the physical offices, the meetings happen and employees are effectively able to share their ideas. However, when it comes to virtual assistants, the physical communication and productivity only come when there is team synchronization.
Data security concerns
When companies hire virtual assistants, companies send data to a long distance through e-mails, telephonic conversations, and messages. There are some private sets of data which are important for the company and transferring data through these mediums can get disadvantageous for them. If your data is shared on clouds, the risk of data breach increases. Companies also need to hire assistants after performing tests, interviews and getting completely satisfied in terms of the trust.
Problems with dedication of assistants
When a person is working from home, there is a possibility of lack of dedication. Virtual assistants work with multiple clients at a time and thus, your company won't get enough dedication from the assistant.  While the assistants are not present in the office, it is possible that they are not dedicating their complete working hours to the company's work. The dedication and hard-work of a virtual assistant are questionable as there is no physical office where bosses are around to check on the employees!
Hiring virtual assistants is quite beneficial for companies in different ways, but when it comes to beating the productivity and team synchronization, virtual assistance is not much useful. However, for startups and newbie companies, virtual assistants are a great option.
You may also like to read -7 BEST ANDROID APPS FOR ORGANIZING YOUR LIFE
---
One response to "Rising craze of virtual assistants in offices"
Cheapholidays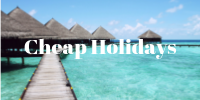 ERP Training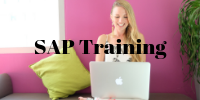 Adspuppy.com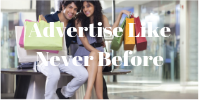 Techcoffees.com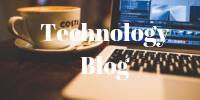 RKV Adventure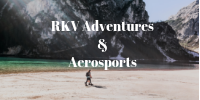 You May Also Want To Read This