Each of us has pride and confidence in our personalities. However, we all carry a frame in our minds about a person we want to become. Every year, we make some resolutions to change as a person and develop some positive qualities. This new year, step into 2018 while making some strong resolutions which will make you an admirable and better person!
Here are some promising ways to change yourself this new year and embrace your personality:
Picturize yourself as a person you want to be
The first thing is to picturize yourself as a person you want to become. Only you can know what improvements you need in yourself and your life. It is very important to analyze yourself to pinpoint what changes you need. While thinking about your future image, change the things which will let you become that person. If you want yourself to become more fit, change your diet and workout routine, be more kind, do the deeds. If you want to become more successful, do smart work!
Plan the strategies
Making strategies will help you become the person you want. Strategizing means planning the steps that will lead you towards the goal. Suppose you want to establish your startup, start researching for the products, your area of interest, funding etc. This implies to everything from professional goals to personal goals. Plan your goals and strategize things to reach your desired destination
Find your mentor or idol
Choosing THE right mentor whose work or lifestyle inspires will make a great difference in your life this new year. 'Guru' is considered as God because of the preaching and knowledge they give us can enrich our lives in many ways. Thus, follow and spend some time with those people who according to you are very admirable and will help you turn into a better person. This also implies to friends, family members or colleagues who can have a positive impact on you.
Eliminate negativity
The world is full of criticizers and negative people. If you are looking forward to changing, you must avoid all the negativity and find a positive point in everything happening in your life. Eliminate negative thoughts, barriers, criticism and all the things which would impact your progress. Think positive and don't let the barriers lower your spirits!
Don't give up
When you start something, there will be so many barriers and critical situations which will lower your confidence. You may have to face intense failures which will get you broken but the only thing you have to remember is to not to give up. Giving up is completely easier than struggling hard, but if you want to fulfill your dreams and change yourself, you must not give up.
All the power to improve ourselves is in our own hands. We just need some more confidence, dedication, and commitment to make our dreams come true. If you are passionate about any goal, trying hard to achieve the goals would ensure success in any way!
You may also like to read: RISING CRAZE OF VIRTUAL ASSISTANTS IN OFFICES
---
Cheapholidays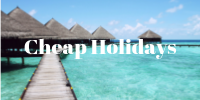 ERP Training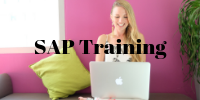 Adspuppy.com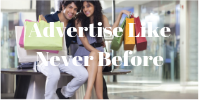 Techcoffees.com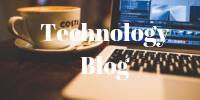 RKV Adventure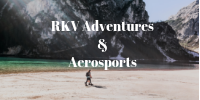 You May Also Want To Read This