Getting married is most memorable and exciting moment of your life. Whenever a marriage gets fixed (Be it love or arrange marriage), for the moths up to your marriage you feel dizzy and flirt in anticipation to new life and sex life. You must be excited and happy as this the time you are going to marry man or woman of your dreams. But planning for a wedding is celebration of your love excitement and commitment is not easy. You may feel an answered stress. The question like
What in meal?
What to wear?
Where to go for honeymoon?
What music for a particular ceremony?
Whom to invite?
How would be future life?
And many more will start roaming around you. You need not to worry much about these. These are the butterflies of your stomach so enjoy them. You just stay focused, organized and planned. Have some important things in Mind and this is the article will help you to solve all your queries and worries:
Be A mathematician: it's a not about learning long theorem of math; it's about doing small things to cater and plan your marriage.
Make a dream Diagram (A rough one or an artistic one what you are capable of) of your marriage and marriage venue.
Keep a list to track all your requirements
You may use graphs or chart to plan budget, Celebration or many other small things.
Be statistically correct, with worksheet and data. Enter your all the expenses and stay budgeted.
Look out for small tips from internet or from the experienced one and make a note of your picked tips.
Wedding day is most important day of a person's life, but many couples lacks the planning for the days and future life. A well panned marriage is a start of a happy marriage life. Planning for wedding is one of the most wonderful and fulfilling experience of one's life. Whether it's be choosing a date and time or choosing guest list or even planning your looks and dresses, marriage planning days are most memorable and joyous.
You must plan your wedding in such a manner that everything must go well. Here are list of suggestions that may be helpful to you through the marriage and its process:
Take some time for yourself: Don't get too nervous and worried about wedding day. Don't try to get in to perfection statements. Bring your twinkling parts of personality out and take some time for you. Plan and live your dreams for marriages. Also it's important to taking a time to think at every step of marriage. Don't listen too much of others and make out what you want.
Stay organized: Being organized is too important so figure out your requirements and budget, your plans and action plans, your wish list and arrangement. For all important functions get ready with action plan B. it's good to write down the things on paper; it gives you a clear idea and recalls every missing thing that you might fail to remember in the stress.
Do things in Logical Order:
Put your plan in a logical order, so you can access the list fast and accurate and you can think in logical Order. Try to book your vendors in logical order and ask vendors to suggest another for other works. Take every step carefully and timely. Putting things will help you in many ways. Like after deciding the marriage dates the next logical thing is to do is to select guest list and then next step is book marriage venue. If you will try to book a marriage venue first you will not be able to have a clear numbers of your guests and you might end up with a small marriage hall.
Prioritize your priorities:
What to place at top? Family, friends or bridal looks. Decide your priority list and make your decisions accordingly. Your priorities are family, wedding day and your husband / wife. Decide what you consider the most important and start preparing for that.
Have others to help you:
No Big task can be completed alone. So have few of your friend and family around you to assist you in possible matters. Also welcome all who wants to get happy by helping you. Understand it's not only your day it's a day for everyone who has a dream related to your marriage.
Don't rely too much on bridal magazines:
Want to sport a unique look and searching a Magazine? This will not work. Have idea about your looks and the matching suitable outfits. Better a take a service of professionals. Always remember every Clothe and colour does not suit to everyone and hence taking services of professionals are advised. Don't purchase too many things just to shop Rather try to save much and shop as your requirements are. Wasting too much on wedding garment is not also advised. Select a perfect outfit that enhances your looks and are budgeted. I've never seen anyone wearing marriage their dresses second time. So try to be economical also while choosing your wedding dresses. It doesn't mean that choosing an expensive one is not a good thing; the zest of all above is going with your looks.
Take care of yourself:
Ever Bride and bride groom want to look their best on the big day, but choose the look you want to be in.
You may be in dilemma about your look. Each one may suggest a Different look but select the one which adds a grace in your personality. Also this is the time to care of you. At Most of the Indian places, Outing of bride/grooms are not allowed in marriage days. It's just because they can devote the time on themselves and can take care of themselves. It's time to relax and enjoy and you must get to it.
Have Faith in you and I you're planning:
After all you must have faith in yourself. Start with strict plan and once done with all the requirements, have faith in yourself and in your planning. Leave all the worries behind and let the celebration happen smoothly. Let other work for you. Let everyone enjoy the moments.
This is the Mantra for being worry free in such stress situation. Marriage is art of being merry for ages.
---
Techcoffees.com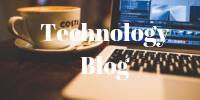 RKV Adventure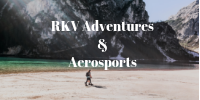 You May Also Want To Read This