Weddings are special. And special not just for the bride and groom but weddings are a special occasion for everybody. For the couple it's a celebration to share their happiness with their loved ones. For some it's an event to look pretty and have fun. And for some it's a way to connect with the relations. But throughout the celebration and the rituals, reception is the most special. The grand occasion for the couple to have the blessings of their well -wishers is definitely the most important thing for the couple. And that is why this event should be most grand event of all so that the couple can start the grand new life ahead of them. For a grand and perfect reception, you need the perfect arrangements that could only be provided by the best reception hall in town.
Here is the wedding reception hall you would be interested in:
THE MANOR, DELHI
If the couple is searching for a venue that could help them arrange a really royal and intimate gathering for their reception, you could go for the Manor. The Manor is situated in in the friends colony of new Delhi and is a fabulous place for a classy but small reception. The location of the place is rather odd, but the hall has been doing an exceptionally good business because of the services it has been providing to the wedding party. The hall has been working as per the specification and requirements of the couple and has been doing a great job in meeting the expectations of the clients.
VENUE: the venue is actually a very beautiful lawn that could be used for parties like wedding reception and even the rituals that are planned pre and post the wedding of the couple. The lawn is very royal and gives a really classy look to the reception. Venue has the capacity of holding up to 150 guests at a time and if the reception is especially for the family or the closed ones, the venue is perfect.
FOOD: the food of the place is exceptional and also the highlight of the place. The food for the events in that place is arranged by the most celebrated food restaurant in the whole country, Indian Accent. The food quality is celebratory and it will definitely make the every guest satisfied. The venue provides all kinds of food and the choice of the food will be difficult because each and every item is made with perfection.
DECORATIONS: the decorations increase the beauty of the venue. Decoration of the place is another wonderful highlight of the venue. The place after decorating has a charm of its own and lightens ups the evening of the guest and the couple. The place also has the terrace which could be used for the other wedding functions like the cocktail party. The terrace provides an intimate area to the party with a very cool and crispy decoration absolutely suited for the event.
VISIT: www.manornewdelhi.com
---
Cheapholidays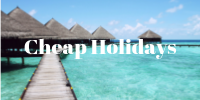 ERP Training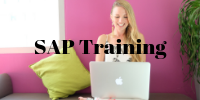 Adspuppy.com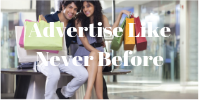 Techcoffees.com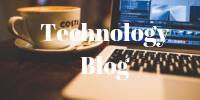 RKV Adventure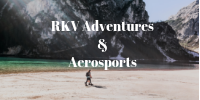 You May Also Want To Read This