A wedding reception is a social gathering held after the conclusion of a marriage service. Normally it is held as generosity for those who had attended the wedding ceremony, consequently the name reception. A couple receives the community who includes families of the bride and groom for their first time as a married couple.A wedding cake is popular at many wedding receptions,although food and drinks are also included and this is offered by the host.
Normally in many societies the guests are entertained after the wedding service.This entertain may be for a few hours or can go on for a few days.
Planning your wedding reception can be hectic and it starts with making a decision about the venue and the kind of reception you require. However, you should not get worried since it is a systematic process if you know the things that you need.
Some wedding reception places around the world are:
Omni San Francisco Hotel
Omni San Francisco Hotel is located in San Francisco, California. The hum made by passing cable car tops up the romance within.The hotel is at the foot of the elegant Nob Hill.This affluent setting was made after restoring the Financial Center Building which is one of the city architectural sites.It was completed in early 2000 and has recently been refurbished it has 362 luxury rooms.
The ballroom has a capacity of 200 seated guests and 170 in dance floor.
You can contact the catering department via this phone number:415/273-3014.For detailed information visit their web page.
The Glen Pool, Conference Center
The Glenpool Conference Center is a gorgeous, adaptable facility with the options of both indoor and outdoor. The size or style of your wedding does not matter because it is spacious enough to accommodate your wedding reception perfectly and fit your financial plan. The staff is devoted to making your wedding a very memorable function.
 Facilities: Indoor service environment, responsibility, insurance, on-site car parking, on-site wedding experts, outdoor service area, outside catering is allowed, wheelchair accessibility
 Its capacity is can have more than 400 guests
 Their Style is either banquet or reception Hall.
Goodwood House
Goodwood's grand Regency house is located in Chichester, West Sussex in South-East England. Chichester is the solitary city in West Sussex, and is it is a county town.
The Goodwood House is a beautiful private use country house surrounded by acres of historic parkland and with a great view of South Downs. It has a 91 bedroom hotel located close by. It offers amazingly artistic wedding packages for every season.
It has inside catering service who serve Goodwood Estate produce also they have a wide variety of extra leisure amenities plus motor circuit,golf, aero club and spa for prior and post wedding
visits.
For more information, prices and reservations you can visit the following sites
http://www.herecomestheguide.com
www.goodwood.com
http://www.theknot.com
http://www.hitched.co.uk
Its grand scenery will create great memories, there is no other place in the world that brings the finest things in life together in a breathtaking and eccentric way.
Goodwood House contacts are:
T: 01243 755000
E: events@goodwood.com
Goodwood House, Chichester, West Sussex, PO18 0PX
---
Techcoffees.com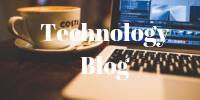 RKV Adventure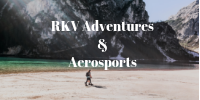 You May Also Want To Read This