Summer is around the corner and now we are experiencing a blend of winter and summer season. Transition seasons are beautiful and extraordinary. The transforming rhythm of the various seasons reminds us that change is inevitable in our life and body. During such transition season, chances of getting sick are higher. So, it is crucial to follow some tips so as to remain cheerful, vibrant, and healthy.
Here are things to avoid in this blend of winter and summer season:
Dehydration
Drink plenty of water and carry a water bottle with you always! Hydrating your body helps to get rid of toxins accumulated in the system. Also, it prevents skin cracks. Dehydration leads to fatigue, headaches, and dullness. Hence, simply avoid getting dehydrated.
Junk Food
Eating right is the key to remain healthy in the blended season. Low immunity and eating unhealthy food can make you susceptible to seasonal flu and various other diseases. So, avoid eating junk food and switch to healthy stuff. Indulge in eating seasonal food and include lots of fresh vegetables and fruits in your diet.
Cold Food
Do not immediately shift to cold food as the season is neither too cold nor too hot. In this season, have warm drinks such as tea, coffee, etc. Enjoy a small bit of warm comfort meal with a good amount of calories to remain healthy.
Summer Clothes
The blend of winter and summer season confuses a little and makes us search summer clothes in our wardrobes.  However, it is best to thaw slowly at such time. Do not directly switch from winter jackets to summer outfits. Dress smartly and change your dressing gradually as per the weather.
Heat Styling
Unfortunately, hair strands get affected the most in this blended season. Exposing hair to high temperatures leads to more damage in such climatic conditions. Also, the split ends can move further up to the hair. Take care of the healthy strands. If the harsh winter has taken a toll on your mane then, start with a trim or haircut. Change shampoo and conditioner.
Hair Color
The worst offense that this blend season cause is to our colored hair/highlights. The color suffers in the hot climate. If you still want to color the tresses, balayage technique is the best for such season.
Heavy Creams
Avoid using heavy creams that you used for fighting against wicked winter season. In this blend of winter and summer season, go light on the skin or else the thick formula can weight you down. In addition, the heavy creams can cause caking and crease of makeup under the sun. Light serums, face oils and moisturizers work best in this season. Use an eye cream to combat wrinkles and fine lines which appears especially in this blended weather.
Important Tips:
Apply and reapply sunscreen.
Commit to exercise.
Sleep for 8-9 hours to remain active.
Change your habits smoothly and slowly as per the seasonal changes. Let the body and mind adapt to the surrounding transitions. Stay healthy to enjoy the beauty of this wonderful season.
You may also like to read -10 IMPACTS OF SOCIAL MEDIA ON RELATIONSHIPS
---
One response to "What To Avoid In This Blend Of Winter And Summer Season?"
Cheapholidays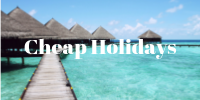 ERP Training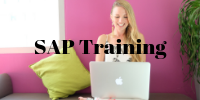 Adspuppy.com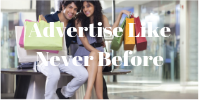 Techcoffees.com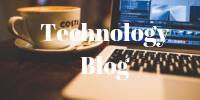 RKV Adventure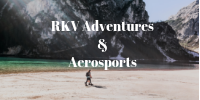 You May Also Want To Read This