India is an emerging country with a huge potential. However, when it comes to growing sports, we certainly lack the competency. Known to be a cricketing nation for decades, this is a country which had no eye for other sports. A change was inevitable and it's happening right now.
Cricket! Cricket! Cricket! That's what we are used to hearing all the time. I've observed that we see this word appear on media – even on newspapers!- quite frequently that it has already become synonymous to "sports". Cricket being the god of all sports in India, surely hampered the growth of other sports.
Through time, fate has brought India to the record books yet again. But this time it comes from the most unexpected source, and it even eclipsed cricket while achieving this feat. The 2017 FIFA U17 World Cup saw India's name engraved on to the record books for the most attended U17 World Cup ever.
Furthermore, it proved beyond any doubt that other sports can definitely grow in this cricketing nation. The numbers may look small on paper, but it certainly does matter a great deal. Hosted by India, Bangladesh, and Sri lanka, the 2011 ICC Cricket World Cup saw an average attendance of 25,098 spectators for each game. Be that as it may, the FIFA U17 Tournament had seen better success and managed to gather an average of 26,000 people for each game.
These statistics are welcoming and it brings new hopes for other sports in India; the youngest country in the world could definitely achieve its dreams. There will be fans to cheer for every sport in India. In fact, even for cricket, the fans turn up in numbers to cheer for their country. The recent FIFA Tournament had proven this fact and it's a good incentive to moving forward.
It's not just football, but sports like tennis, badminton, and even our own hockey seems promising in recent times. Badminton had made India proud in present-day occasions, and seeing the media taking on these news with great interest, gives us a very assuring nod.
What does this mean to the future of other sports?
The signs are promising for the future. Every sportsperson are getting the name and fame they once dreamed of; people like Kidambi Srikanth ,PV Sindhu ,and Saina Nehwal! They are all getting the attention from our media, and it should be noted, this was not the same case a couple of years back.
We have a Sania Mirza, Leander Paes, and a Mahesh Bhupati! How many times have you seen their success on TV or newspapers? How many times have you heard of their name echoing through the radio? They all represent our country like cricketers, but why were these names overshadowed?
Well, it's better late than never. This time, Indians will make history through the sports we've come to appreciate. With enough determination, we could make it to the record books more frequently than ever. The future certainly looks bright, and this cricketing nation surely has its interest set on other sports as well.
---
3 responses to "Cricketing nation to date: is there a future for other sports in India?"
Techcoffees.com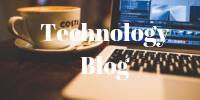 RKV Adventure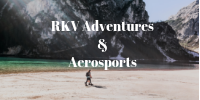 You May Also Want To Read This