Gujarat is one of the Indian states which is consider by many Indians as one of the most richest Indian state. But on the other hand it is also true that their festivals are not only beautiful and colorful, but also very extravagant. And they have beautifully blended tradition and culture, through their outfit. They are not only beautiful and extravagant, but they are also at the same time very gorgeous.
Marriage generally comes once in a person's life and everyone wants to make this moment beautiful. Gujarati's try to make this moment not only beautiful, but also very glamorous! In a wedding the bride and the groom are the centre of attraction. They should look like the hero and heroine of the romantic novel or more likely like the hero and heroine of a big budget romantic movie. After all, this moment comes once in a life. Who would not want to look glamorous? Let's see what the bride and the groom wear on their wedding, and in what way it is different and similar to other weddings? And why they look so gorgeous on their wedding day?
BRIDE'S ATTIRE
A social marriage is a traditional event and the attire of a Gujarati bride must be a traditional one. Among all traditional attires in India, sari is the most traditional attire. So a Gujarati bride prefers a sari, which she wears in a traditional Gujarati style. These bridal saris can be divided into two types of saris.
PANETAR– A white sari with a red border is associated with the saris which Bengalis usually wear. But in a Gujarati marriage the bride wear a white sari with a red bandhini border. White is the color of peace and friendship, where as red is a color of love, jealousy and anger. All these are the shades of a married life. Thus the two colors blend into one sari and summarize a married life.
GHARCHOLA– Red is considered as the most auspicious color for a bride. So this sari also has the color red in it. It is a red bandhini sari. In this sari red bandhini is crisscrossed with golden squares thus enclosing the bandhini motifs. Both the colors- red and golden are most gorgeous color. If both are present in one sari, the sari will look not only gorgeous but also glamorous. The Golden color is the color of SunGod. It signifies courage and it is the color of Ma Shakti. So when a bride wears this sari the bride is given the respect of a Dulhan (a bride) and at the same time the respect of Ma Shakti.
But time is changing and with time a person's thoughts and choices are also changing. Today we stand in the age of fusion. We are not happy with the same traditions. We are experimenting with classical songs, with the songs of Tagore and with each and every traditional thing. We are criticized. But we answer back. So it will not be right to think that Gujarati bride will not try to experiment with color of the sari or with the sari itself.
Today's bride likes trendy contemporary colors and design. Many GEN-X brides are moving towards traditional bandhini saris. The colors of these saris are old rose, jade green, and peach, with zari borders. These kinds of saris are becoming very popular nowadays. A shift from saris to lehengas has taken place. Young bride love designer lehengas, in which they look stylish and trendy. Therefore there is a yearning for luring lehengas.
BRIDAL JEWELRY
A marriage is incomplete without bridal jewelry. Many say jewelry actually gives financial security to a bride. They not only decorate a bride but they are also something which provides financial security to the bride. And a Gujarati bride is beautifully decorated with lots and lots of jewelry. It includes expensive gold and diamond ornaments, and Kundan.
MATHA TIKKA– This jewel is being put in the partings of the hair. It is being nicely tied to a braid or a hair bun and then it is pinned with the dupatta.
NECKLACE AND EARRINGS– If jewelry are heavy and have weight in it then it is being consider as a costly and an extravagant. Many people consider it as a necessity to make these heavy jewelry legit motifs of their stories. But till now, heavy necklace and jewelries are considered as an important part of a bridal jewelry and so a bride is decorated with heavy necklaces and earrings.
BAJUBAND– In earlier times Rajput Maharaja and even Nawab Sriaj-ud- dwala used wore in their forearms an armlet known as Bajuband. In democracy Bajuband is a part of a bridal jewelry.
GOLD AND GLASS BANGLES– The hands of a bride are filled with gold bangles and glass bangles which make a beautiful "Chanchan" sound. It is seductive and at the same time it has a beautiful symphony in it.
WAIST ANKLET– A gold waist band or waist anklet is being tied on the waist, so that the waist does not look bare.
TOE RING– If ring can be worn on the hand fingers, then it can also be worn on the toe fingers. And during a wedding, a ring is also being worn on the toe finger.
GROOM'S ATTIRE
It is a common notion that girls take more time in dressing up, while a boy gets ready very soon. But in a marriage, a man also wants to look beautiful or in a trendy way handsome. So the Groom's attire is also very important in a marriage.
They wear traditional dhoti, kurta-pyajama, Sherwani or an Achkan. Though with a change of time, things have changed! Today's groom opts for an Indo-Western kind of attire. So they prefer to wear formal suits with a turban made of dupatta. This turban is traditional and they wear it even with the traditional outfits also. These turbans are commonly known as Safa. The grooms also prefer wearing Indo-Western Kurtas, with beautiful embroidery. Thus the Knight is dressed in his armor and he journey's for an adventure, which is full of happiness, trouble, peace, fights, smile, and riddles with a partner who will never leave her partner in destitute.
---
ERP Training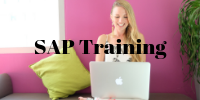 Adspuppy.com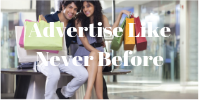 Techcoffees.com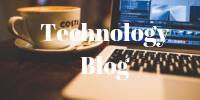 RKV Adventure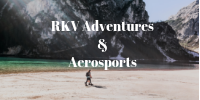 Cheapholidays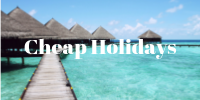 You May Also Want To Read This