One of the biggest bewilderment for the invited guests of any Indian wedding or reception is how to dress for it? leaving them baffled without many clues to their respite because everyone wants to look easy on the eye, since Indian marriages are all about the frenzy and elation of dressing up undoubtedly for women since it's is a chance of decking up in all high spirits which includes a bunch of stuffs like matching shoes jewelry makeup hairstyle but what tops this list is the apparel. Whereas on the other hand the men side is a bit more toned down but stylo meter remain high equally since it majorly includes something like an Achkan with churidar or a salwar kameez matched with pant and shirt. But all one has to do is strike a perfect balance between being too casual and too majestic so as to make an exquisite style statement.
IMPERATIVE ASPECTS
Color: These play a very important role in weddings of India generally colors like pure black or white are avoided at weddings since they signify mourning and bad luck due to which happy joyful colors are welcomed portraying all the glitz and glamour just it's the color RED which should not predominate much since its considered to be the color for the bride of the day and hence no guest wants to outshine the bride.
Pattern: One should avoid being too casual as a guest certain degree of jazziness has to go with the event. But still very loud colors and patterns should be avoided since bounteous patterns aren't suitable for such occasions.
Guest Attire for Women
Women as a guest in Indian marriage can wear almost any color and pattern though the typical Indian garment is a grab on a SARI (the most authentic wear) or LEHENGA (a heavily embellished long skirt-blouse-scarf combination) and a SALWAR SUIT.
LEHENGA: These come in many elaborate cuts and styles, much easier to wear than a sari this combo has gained high popularity in the recent year for the instant touch of glamour.
SALWAR SUIT: These like the men's version are popular because they are easy to wear and extremely comfortable and fit for any body type. These usually come with a varied collection of dupattas in many styles. It can be worn with lose fitting pyjamas or tight fitting leggings.
SARI (SAREE): One of the most authentic yet the most difficult and time consuming piece of Indian cloth to wear of which the lengths vary from SEVEN to NINE meters with varied draping styles. Comparatively being less elaborate than the lehenga since mostly covered. Experiments can be made with style and cuts of the blouse complimenting the sari. However nowadays even experiments are being made with the sari like pin up saris or zip up saris are available in the market saving all the time the labor.
Guest Attire for Men
Where male guests are considered the attire becomes completely formal including TUXEDOS or a suit. Since guys are fanatics of casual wear the maximum they can try out at a wedding is KHAKIS and POLO SHIRTS complimented with a BLAZER since being too formal might make one look out of the picture. Already men are privileged since unlike the ladies attire where tradition prevails the men can easily split between Indian and Western wear and can even portray a fine mix of both generally known as the INDO western wear. Even men are allowed in this 21st century to experiment with their clothing options such as the new wave of various colors and accessories that men wear these such as pink, orange or other bright fuchsia colors accessorizing them with dupattas or scarfs. Below is an elaborate list of the varied clothing options for men which includes:
ACHKAN: These are like a long court with a mandarian collar made from light comfy material and lining less.
CHURIDAR: These are generally tight fitting cotton pants worn with a long kurta or an embroidered sherwani.
KURTA: Basically loose fitting mid length shirts can be worn with Formal or Western pants.
KURTA PAIJAMAS: Referred as pre matched set of shirt pant that have a scope of being apt from sleep to wedding just differentiating the quantity of work, popular amongst men due to its high comfort level.
PAIJAMA or SALWAR: These are light weight pants with a drawstring waistband worn with a sherwani or kurta these are wide at top and narrower at the bottom and extremely comfy and loose fitting.
SALWAR KAMEEZ: These are just a combination of pre matched pant and shirt which can collaborate with various touches of the stuffs mentioned above.
SHERWANI: The most predominant attire amongst men who go for Indian touch it's a coat like garment with lining having a knee length look made from heavy suit material.
SUIT (WESTERN WEAR): Males who swear by the western wear abide the suit look at least for the first part of the festivities even if its summers. This attire means a full suit which includes a jacket that can be removed during the baraat (the Indian wedding procession).
TURBANS are generally worn by all the male guests to mark the affiliation of the groom in colorful colors.
Guests at a Hindu wedding are welcomed in western apparel being comfortable in whatever one wears since marriages includes sitting crossed legged for long hours during the procession and even the before ceremony baraat dance. This is even liable for the females they need to avoid bare shoulders, plunging necklines and even short skirts. One can carry along a scarf / pashima stole / duppata since various weddings in India like the Sikh weddings requires covering of head while in temple.
Last but not the least; GOLD METAL also plays one of the most important parts in Hindu weddings being traditionally linked, signifying good fortune and wealth.
---
Cheapholidays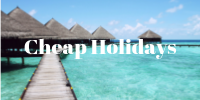 ERP Training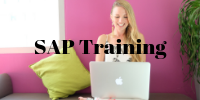 Adspuppy.com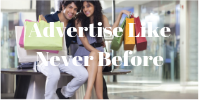 Techcoffees.com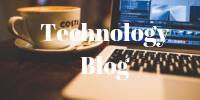 RKV Adventure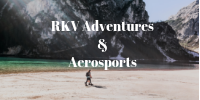 You May Also Want To Read This