Dressed in the traditional Maharashtrian white suit, complete with a cap, you will find the Dabbawalas carrying huge boxes – Dabbas (lunch boxes) all the time on the local Mumbai railway lines.
When you see them, you are actually witnessing world-renowned phenomenon services that have been founded by undergraduates or by the people who have very little education.
Here is a truth about everything you need to know about the legendary Dabbawalas.
The History of the Dabbawalas:
Dabbawalas is not the name of a company. The company came into existence in the year 1890 by a gentleman whose name was Mahadev Havji Bache. The name of his company is "Nutan Tiffin Company".
The late 19th century was a time when Mumbai was experiencing rapid expansion and new opportunities for work in abundance. People traveled to the heart of the suburban metropolitan area and having lunch was a problem.
This was a time when cooking gas was not widely available in the city and everything was cooked with wood, which took an immense amount of time. For housewives, it meant, not being able to cook food in time for their husbands to take them to the office.
Mahadev saw an opportunity in this problem of housewives and started his company with just 100 clients.
The Scope of the Dabbawalas Today:
The Dabbawalas, until today, arrive at the homes at 8 in the morning and collect lunch. The lunch boxes are then carried over the bicycles and the local train to the respective offices. That is not all.They deliver those empty lunch boxes back to the homes.
While this seems simple enough, here are some statistics:
# They collect around 2,00,000 Dabbas (Lunch Boxes) each morning.
# Approximately 80 million deliveries are made annually.
# The service is delivered 6 days a week and 51 weeks a year, without fail.
# Only 1 error for every 6 million deliveries.
# The service is provided only for a sum of Rs 600 per month.
What makes the Dabbawalas so special?
This point is surely interesting to know. The Dabbawalas are an organization that has "Six Sigma" Certificates. This certification is only given to those organizations that exceptionally have a low number of errors. Corporate organizations are known to spend thousands to achieve this level of precision. But they are totally different. Almost all of them have very little education or nothing at all.
The Dabbawalas through their innovative methods have found answers to all their trade barriers. Since not many can read and write, each box is marked by colors, codes, and numbers. That determines in which office it will be delivered. Imagine a history of 1 error for every 8 million deliveries. It is without a doubt, a true achievement!
Recognition of the Dabbawalas:
The recognition of Dabbawalas has reached nationally and internationally. They have been presented by Forbes and the New York Times. The Indian Institute of Management Ahmedabad and Harvard Business School have written extensive case studies on the effectiveness of the Dabbawalas. Personalities, such as Prince Charles and Richard Branson have openly declared that they are fans of the Dabbawalas.
The future of the Dabbawalas:
They have now moved forward and are looking to start their own business where there would be milk, vegetables, and other food available. They have already committed to the country's e-commerce giant Flipkart for services.
You Would Also Like To Read Next Article: India's Biggest "Banking Fraud" By Punjab National Bank – Scam Of Rs. 11,000 Cr.
---
ERP Training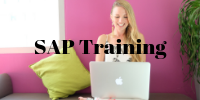 Adspuppy.com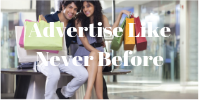 Techcoffees.com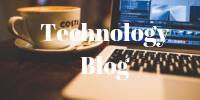 RKV Adventure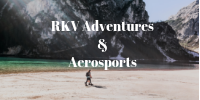 Cheapholidays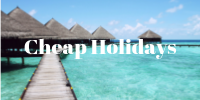 You May Also Want To Read This