Christian wedding reminds of peaceful wedding decked out in white color decor which symbolizes purity. It is solemnized in churches with lots of entertaining and enjoyment flashes. As in other communities, Christian matrimony is deeply rooted in its religion, and in this way the wedding takes place in the church before a priest and is attended by the dearer ones. As per Christian belief, a marriage is regarded as the union of two souls that is blessed by Christ. People belong to Christian community have confirmed their presence all around the world. Their matrimonial customs can be divided into pre wedding, wedding and post wedding conducts.
Below mentioned are some of the important elements of a Christian matrimonial:
Engagement Ring ceremony to signify that the wedding is fixed
Wedding Ring ceremony to symbolize the endurance of love
White dress of the bride to represent purity and chastity
Veil to characterize the coverage of the Holy Spirit
A bouquet of flowers in bride's hands
Bachelorette and Bachelor party to celebrate the wedding by sharing jokes, doing dance, and enjoying food and drinks with the close friends.
Wedding witnesses for the legalization of the wedding
Decoration of the church to create a pure and soothing wedding environment
Entry of the bride with her best man and bridesmaids
The pledge and the wedding vows
The cake
The wedding toast
Presenting gifts to the bride and groom with best wishes
Dance at the reception to celebrate the happiness and entry of the new bride in the family
Gaining acceptance of online Christian matrimony sites
These days, matchmaking sites have gained huge popularity and accolades from the client's end. Christian boys or girls are confidently finding their potential matches online on such matrimonial sites. They are gaining best results as per their desired specific criteria. So, these online mediums have truly become a pivotal tool for finding corresponding matches in a most cost-effective way.
---
Techcoffees.com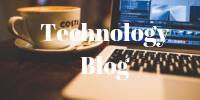 RKV Adventure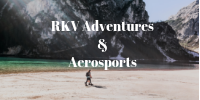 You May Also Want To Read This