Indian Judiciary Not In Its Pink of Health:
The saying "Justice Delayed is Justice Denied," sadly, holds true in India. With over 3 crore cases pending in different courts of India; the country is failing to provide social, economic and political justice to its citizens. We are more aware of our rights now but our faith in the judiciary system is failing. Many trials are undergoing for years and for some even one generation is not enough. Very recently, a simple case of divorce took 32 years to reach its conclusion.
You are lucky if you haven't walked through the corridors of any Indian court. What will you see? Tons of people waiting in lines to get their problems heard; to find a lawyer or waiting for their next date of hearing. Indian Judiciary has only 13 judges against a population of million; however; under ideal situations, it must be at least 50 against a million. What could be the reasons behind these sad state of affairs? Let us explore:
Millions Waiting for Justice | Indian Judiciary | Why So Slow?
The War Between Government and the Judiciary:
How should the judges be selected? A decision regarding this process is currently under an ever-raging war between the executive and the judiciary.
The government proposed a Memorandum of Understanding that it has the power to shoot down any name which it finds to be a threat to national security.
However, this proposal was rejected by the Supreme Court and this war for power is still on. Currently, the old process is being followed where names are sent to Intelligence Bureau. Upon clearance from the bureau, the list reaches the government for its approval.
But here the scenario is that Intelligence Bureau takes months to file its report thus delaying the entire procedure. Ultimately a large number of vacancies for judges continues to exist.
Not Enough Courts:
With the government allocating as less as 0.1% to 0.4% of its total budget to the judicial system it becomes clear and transparent that it is not interested to increase the expenditure on the improvement of Judiciary.
Our country requires a lot more courts. Even the existing majority lack proper infrastructure and computerization.
However, with the present budget allocation, it is nearly impossible to improve upon this factor.
Indian Government: The Largest Litigant:
Yes, it is true! About half of the pending cases are related to Indian Government.
The cases are related to various government departments playing blame game amongst each other.
Fast Track Courts:
Fast-track courts were launched with great enthusiasm and they did their job perfectly too by closing almost all the cases put upon them.
But in 2011, the funding for the fast track courts was cut-off and it was entrusted to State Government to run and maintain them.
Since then, 60% of the fast track courts are either closed or lying non-operational.
Quality of Justice in Lower Courts:
Citizens are fed up with the quality of justice being provided in the lower courts.
With corruption on the rise; the subordinate courts are the most affected.
This is the reason why in past years the number of pending cases have gone down for High Courts and Supreme Court, but the Subordinate Courts account for at least 2.5 crores pending cases.
This scenario leads to more appeals being made to higher courts. This is, in turn, increasing the number of cases in Upper Courts too.
The Problem of Pending Cases in Indian Courts | The Bright Side
So we can see that many reasons are behind this huge backlog of cases in Indian Judiciary. But there is one good thing amongst all bad. The present number of judges is enough to tackle a fresh case. So the number of pending cases are not rising. They are constant.
All we need is some steps like increasing the number of courts and judges plus allocating more amount from the budget to judiciary to tackle this problem once and for all. Ultimately the government and the judiciary needs to come to a mutual understanding and handle this issue together before the citizens lose their faith entirely in the system.
---
ERP Training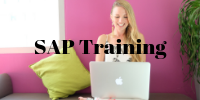 Adspuppy.com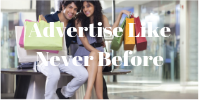 Techcoffees.com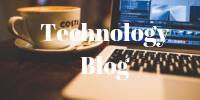 RKV Adventure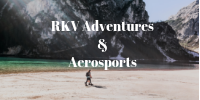 Cheapholidays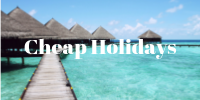 You May Also Want To Read This