It is said that "marriages are made in heaven". Still a girl aspires for someone like Prince Charm, who would be coming riding on a horse and ask for the lady's hand. Or who will come with the Cinderella ballerina, and put it on your shoes. You wait for that Mr. Perfect and reject all the dukes and kings, like, Belinda, who rejected every one because she did not have her Mr. Right before him. You want someone who will, not let you put your feet on the mud, which like a Queen's baron will place his robe on the mud, so that your feet are not dirty. One who will take care of your likes and dislikes! The man will know that at which time you are hungry, or when you are sad. The man will always there to wipe your tears; the man will laugh with you, the man will protect you from goons, he will fight alone with 4 to 10 people, he will also recite you Wordsworth or Shakespeare's sonnet; he will tell you jokes and will make you laugh when you are angry; he will inspire or rather encourage you to follow your dream; he will cook you food when you are late for office; he will look after you when you are sick; and of course he will be a ONE WOMAN MAN. Now hold on a second, if you are having these thoughts, then you should also have the phone number of Pygmalion and Venus or Goddess of love. You will give Pygmalion the criteria of your perfect groom, the sculpture will made the tall, dark and handsome groom for you, and then the Goddess of love will give life to it. If you can do all these then you can get your perfect bride for you. Then you will have to be also flawless, otherwise, after some days you will only think that besides him, you are a mere human, with too many flaws. So, stop looking for someone who is PERFECT.
A PERFECT man is a dream, an imagination. Any man who is born, as a man, or as human is not perfect. The concept of perfect bride is a myth. A fairy tale but not realty! No one is perfect, and even if anyone is perfect, he too will look for someone perfect; and you may not be that perfect girl. So stop looking for someone perfect, look for someone who is a MAN. You can easily look for a groom who had certain, general good qualities.
What are the general good qualities of a groom?
You cannot really have a perfect groom but you can surely have a groom with some general good qualities, which should be there in every man and not only in a groom. But, as because with a groom you have to, or your daughter have to spend her, whole life; one should better be careful while choosing a groom.  Let us see some general qualities of a groom.
The groom should have his voice in the house. He should not do sit-ups at his parents' words. Listening to your parents and bring obedient towards them is a good habit, but he should also protest when they are wrong.  Otherwise on the day of marriage, when his father and mother will ask him to stop the marriage and immediately follow them, he will do exactly that and will not have time to understand that you too have a thing called self respect. So, be sure he had a voice, and a backbone.
He should be caring, and should not run away from his responsibilities. He should look after you, and also not deny that you had a responsibility to those for whom you have come to this earth. So, he should be caring, responsible, and should also give respect to your duties towards your own parents. He should always take the responsibilities of your parents, because you too are taking the responsibilities of his parents, or rather his family.
He should be someone who should not be very demanding, and should understand that you have your own world, and your world does not revolve around him only.
He should love child or children, because one day he will also be a father. So, he should be someone who would love children, because people who do not love music and children can kill people.
He should be someone who love to do unexpected things in life, or someone who loves adventure. Life without adventure is a boring life.
Lastly, he should have some kind of feelings for you, and for that reason wants to change himself, even a little bit for you. So that you do not have or you cannot at least try to find any major flaw in him. Also, make sure he is your good friend. Friendship is something which is never questionable. If he is your good friend he will be a good partner. It is only with a friend you share everything, and only a friend can understand you every time. So make sure that your groom is your good friend, if not your best friend. If he is your friend, he will also philosopher, and at the same time your guide.
How will choose your groom?
Today, most of the marriage, especially in the cities or in the metros, that takes place is a love marriage. In a love marriage you know your partner better, because you have spent more time with him. Even in love marriages also things go wrong, but still it is better to have a known person than an unknown one. Moreover if you listen to your instinct you can save yourself from a marriage when you are having an affair with someone. Whenever your instinct tells you that the man, for whom you have feelings, is not a good person, stop and listen to it. Do this when you are having an arrange marriage also, in that case ask both the family give you some time, and convince them for a courtship. Go for it. Life is beautiful.
---
Techcoffees.com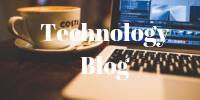 RKV Adventure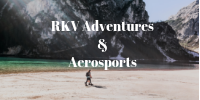 You May Also Want To Read This