If you want to make your dreams come true, the first thing you have to do is wake up. However, is it easier for you to get into your daily life without a proper plan? Your morning routines set the tone for your day ahead. Nonetheless, if you're rushed and stressed in the morning, that is going to carry through all day. Introducing certain daily morning habits can turn the outcome in your favor.
Instead of spending that early hour stressed about your office, job, or kids you can sit back and plan. Following a good routine related to your personal goal, can help you create an easy daily schedule. Anyhow, you need to have an idea of which success and health routines to include on your list.
Here are five daily morning habits to transform your day-to-day life
Scheduling your day
This won't take more than five minutes. Yet, following a planned schedule will surely make you more productive. Make a list of the things that you want to accomplish by the end of the day. At the same time, rating your tasks with its priority will also help to get a better outcome. You need to be realistic while creating this list, try to avoid long lists which you can't tackle.
Reviewing your goal
Every person has a goal. However, you get off track with your goals living your everyday life. You need a plan to reach those goals instead of falling victim to your current life affairs. Here's what you should do, create a plan, track your progress, and know what is important to attain. Reviewing your goals each day will help you stay focused.
Tracking your expenses from earlier day
Well, this is something that you must follow. Start by keeping all those bills, and receipts from the day before. Make a quick calculation and write it down each day in the morning. Trust me, this is going to save your hard-earned money. The purpose of doing it in the morning? You get to control your unwanted spending.
Knowing your budget
There are two types of budgeting habits. First, knowing your daily budget. This will remind you of what you're allowed to spend on that day. Second, knowing your weekly budget. This will give you an insight into how you're spending your money and if you're following your budget.
Packing homely food
If you're a working person, this is a piece of advice for you. Packing homemade food to your work will benefit you in two ways. It will probably a food item that you consume every day, hence, it is a healthy choice. At the same time, this is also a wise financial decision that you can make.
The above are only a few daily morning habits that you can follow easily. However, these are sure to make an immediate impact on your life. As we all know, failing to plan is planning to fail. Start your day with a plan, it surely helps in many ways.
You may also like to read, Dubai: home to the new world's best projects
---
3 responses to "Daily morning habits for an astonishing start to your day"
Techcoffees.com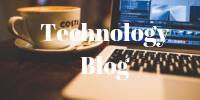 RKV Adventure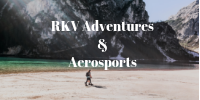 You May Also Want To Read This