Recently my interest in stories and penning them down has grown larger. It is the original cause of the onset of mythology and the reason behind so many narratives spanning from ancient time to the remodified versions, until today. They always had something to tell you more, to expand the horizons of the knowledge and understanding, to bloom our sleeping petals one by one and transform us into profound being. All of this just by a simple tale. Stories depicting serious ideologies and analogies tend to reach larger masses when they are manifested in the forms that are intermingled and presented through the fabric of fables, folk-tales, etc.
Relationships hold an important place in each individual's life. So, when I was reading this article by Mark Manson, wherein he stated how he, with his wife, strolled through a lane that holds his first date memory. In this short piece, he focusses on the vagaries of relationship, that is not just related to humans, but with every aspect and object we come across and having spent some good time with them in our life. We form a relationship with each one of them. This very attachment does now allow us to be eligible and mature enough to take the losses easily or to have a grasp of the absence of the attached object. Moreover, to say, ability to accept to lose them easily. It is tough, to face a loss.
About Loss, Once, …
"Oh, freaking damn, I forgot my stuff in the hotel room," suddenly exclaims Rosie, who had visited Kochi for the Biennale, with other three friends. She realized that she had left them hanging in the cupboard. In spite of checking all her belongings, it just slipped out of her mind to see if there is something left inside the wooden small cabinet that generally hotels equip the rooms to store the baggage.
To her surprise, she did feel a jolt of despair, owing to her favorite top and trousers, but that did not have a plunging hold on her. She soothed herself. She immediately restored her state of mind.  Her losses in relationships (the topic as described by Manson) had always had a greater toll on her.
I think the repetitive gestures of loss to her, eventually, had transformed her into a snub. The positive side of being snub—wherein you become detached to the reactions. A stoic attitude prevails. The times, when she would be harrowed by her abstract emotive turbulence, had now been easier to be faced and ignored or may be forgotten about. Well, time does pave a way.
If you gradually learn the chart of course of the events (both pleasured and disadvantageous), you definitely will begin to know yourself. Gradually, you begin to learn that the temporality of the events whatsoever is so trivial. Constantly re-realizing the fact that "the lost" could never be back in one's life, signifies the whole thing of losing. It is this passing of phases that allows us to refresh our perspectives towards living.
---
Techcoffees.com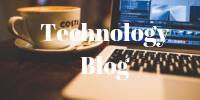 RKV Adventure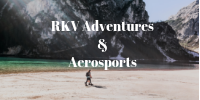 You May Also Want To Read This