It is almost impossible to find a single person in this world with hundred percent happiness. The reason for their unhappiness is uncountable. But broadly speaking, there are two main reasons. Firstly, they are not happy with the work they are doing and secondly, they are not happy with the type of lifestyle they have. They probably get bored of their life but without having any other option, they try to accept the life as it comes.
But what if, you can change and experience your life for better like you never had before. Getting confused? Not to worry. Here are some tips specially structured for you, in order to achieve the happiness and satisfaction you are searching for a long time. Just follow them step by step.
SET YOUR GOALS OF HAPPINESS:
The first step is to get a clear idea of what is most important for you. You think of yourself and figure out what you want from your life. Take your time to think about what are your priorities and what you want to accomplish. Once you do this, the first step is almost done.
WHY YOU WANT IT:
After deciding what you want from life, you have to get clear about it why you want them. This is critical because it can help identify flaws in your vision. But this is an important step to follow.
PLANS TO EXECUTE:
Next, you need to make a suitable and relevant plan that allows you to take action in the most effective way possible. If you set a goal for one year, think what you will have to do to accomplish this goal. Break down your goal into reasonable and believable parts to highlight a clear path to your goal.
STICK TO YOUR GOAL:
Under any circumstances, you should not get annoyed and must stick with your plan. First, you should set smaller weekly goals based on your monthly goals. Once you have done this, you can gauge your performance on weekly basis and make notes on how you can improve staying on track every step of the way.
FACE THE FAILURE:
Despite all precautions and safety measures, many a time, you have to confront with failure. But don't feel bad or get disappointed. Always remember failure is the pillar of success and there is a big difference between quitting and failing. With failing, you have the opportunity to try again. Quitting means you are done. All great success stories were 'failures' at some point. The difference between them and others is that they didn't quit, they kept pushing on and figured out a different way to make it happen.
Lastly, I can assure you one thing, if you strictly follow these golden rules, you will certainly see and feel a great difference in your life. Your negativity will start to diminish and positivity starts to influence your life. After all, it's your determination and hard work that starts to pay off. And you will find, life is more beautiful, peaceful and happier now, like never before.
---
2 responses to "FIVE GOLDEN STEPS TOWARDS HAPPINESS"
Cheapholidays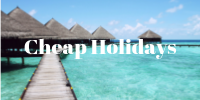 ERP Training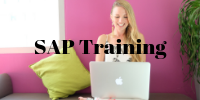 Adspuppy.com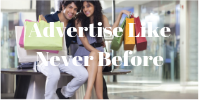 Techcoffees.com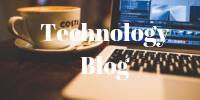 RKV Adventure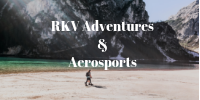 You May Also Want To Read This